Travel & Scenery Collection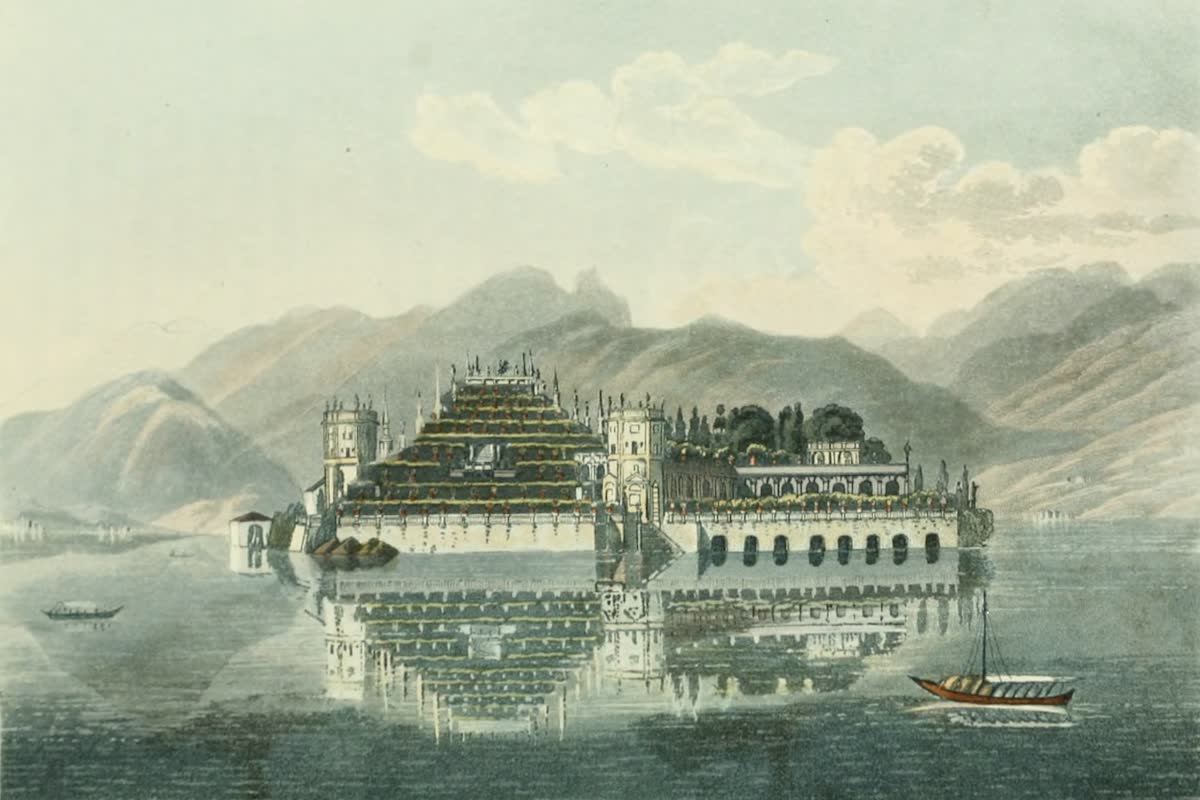 Many historical explorers and adventurers created visual representations of the landscape and scenery of the regions they visited around the globe. No matter by pencil, paintbrush, paper or stone and even later photography, many of these images were published in lithographic form in old books that help provide the first pictorial descriptions of these places in history. In comparing them to the modern landscape we can see how natural processes can shape the environment.
A landscape is the visible features of an area of land, its landforms, and how they integrate with natural or man-made features. A landscape includes the physical elements of geophysically defined landforms such as (ice-capped) mountains, hills, water bodies such as rivers, lakes, ponds and the sea, living elements of land cover including indigenous vegetation, human elements including different forms of land use, buildings, and structures, and transitory elements such as lighting and weather conditions. Combining both their physical origins and the cultural overlay of human presence, often created over millennia, landscapes reflect a living synthesis of people and place that is vital to local and national identity.
The character of a landscape helps define the self-image of the people who inhabit it and a sense of place that differentiates one region from other regions. It is the dynamic backdrop to people's lives. Landscape can be as varied as farmland, a landscape park or wilderness. The Earth has a vast range of landscapes, including the icy landscapes of polar regions, mountainous landscapes, vast arid desert landscapes, islands, and coastal landscapes, densely forested or wooded landscapes including past boreal forests and tropical rainforests, and agricultural landscapes of temperate and tropical regions. The activity of modifying the visible features of an area of land is referred to as landscaping.
All of these were richly illustrated with and without color and form a a major basis for our collections. One of the major cataloguers of travel and scenery works was J.R. Abbey who published a multi-volume set dedicated to historical images set in both aquatint and lithography. His work has been instrumental in helping with the bibliographic information for our various collections.
References:
Abbey, J.R. (1956-57) Travel in aquatint and lithography, 1770-1860: from the library of J.R. Abbey: a bibliographical catalogue. London: Priv. print. at the Curwen Press. 2 v. (xiii, 675 p.). v. 1. World, Europe, Africa -- v. 2. Asia, Oceania, Antarctica, America. Reprints through Folkestone: Dawsons of Pall Mall, 1972. and San Francisco: Alan Wofsy Fine Arts, 1991.
Available Books
| Book Title | Date |
| --- | --- |
| A Brief History of Ancient and Modern India | 1828 |
| A Brief Narrative of an Unsuccessful Attempt to Reach Repulse Bay | 1825 |
| A Canyon Voyage | 1908 |
| A Classical and Topographical Tour Through Greece Vol. 1 | 1819 |
| A Classical and Topographical Tour Through Greece Vol. 2 | 1819 |
| A Day in the Siskiyous | 1916 |
| A Description of Ceylon Vol. 1 | 1807 |
| A Description of Ceylon Vol. 2 | 1807 |
| A Description of some Ancient Monuments in Lydia and Phyrgia | 1842 |
| A Descriptive and Topographical Guide to Costa Scena | 1823 |
| A Diary of the Wreck of His Majesty's Ship Challenger | 1836 |
| A History of Madeira | 1821 |
| A History of the Brazil | 1821 |
| A History of the University of Cambridge Vol. 1 | 1815 |
| A History of the University of Cambridge Vol. 2 | 1815 |
| A History of the University of Oxford Vol. 1 | 1814 |
| A History of the University of Oxford Vol. 2 | 1814 |
| A History of Travel in America | 1937 |
| A History of Travel in America Vol. 1 | 1915 |
| A History of Travel in America Vol. 2 | 1915 |
| A History of Travel in America Vol. 3 | 1915 |
| A History of Travel in America Vol. 4 | 1915 |
| A Journal of Travels into the Arkansa Territory | 1821 |
| A Journey from India to England | 1818 |
| A Journey from London to Persepolis | 1865 |
| A Journey from Madras Vol. 1 | 1807 |
| A Journey from Madras Vol. 2 | 1807 |
| A Journey from Madras Vol. 3 | 1807 |
| A Journey from Prince of Wales's Fort in Hudson's Bay | 1795 |
| A Journey through Albania, and other Provinces of Turkey | 1813 |
| A Journey Through Persia, Armenia, and Asia Minor | 1812 |
| A Lady's Tour Round Monte Rosa | 1859 |
| A Lady's Visit to Manilla and Japan | 1863 |
| A Model Japanese Villa | 1900 |
| A Narrative of Four Journeys into the Country of the Hottentots | 1789 |
| A Narrative of the Cruise of the Yacht Maria | 1855 |
| A Narrative of the Expedition Sent By Her Majesty's Government to the River Niger Vol. 1 | 1848 |
| A Narrative of the Expedition Sent By Her Majesty's Government to the River Niger Vol. 2 | 1848 |
| A Narrative of the Mission to the Court of Ava | 1858 |
| A Narrative of Travels in Northern Africa | 1821 |
| A New, Authentic, and Complete Collection of Voyages Round the World | 1786 |
| A New Discovery of a Vast Country in America | 1698 |
| A New Voyage Round the World Vol. 1 | 1830 |
| A New Voyage Round the World Vol. 2 | 1830 |
| A Northern Summer | 1805 |
| A Picturesque and Descriptive Tour in the Mountains of the High Pyrenees | 1825 |
| A Picturesque and Descriptive View of the City of Dublin | 1811 |
| A Picturesque Guide to Bath | 1793 |
| A Picturesque Representation of the Russians Vol. 1 | 1803 |
| A Picturesque Representation of the Russians Vol. 2 | 1804 |
| A Picturesque Representation of the Russians Vol. 3 | 1804 |
| A Picturesque Tour Along the Rhine | 1820 |
| A Picturesque Tour Along the Rivers Ganges and Jumna, in India | 1824 |
| A Picturesque Tour of Italy Vol. 1 | 1820 |
| A Picturesque Tour of Italy Vol. 2 | 1820 |
| A Picturesque Tour of the English Lakes | 1821 |
| A Picturesque Tour of the Island of Jamaica | 1825 |
| A Picturesque Voyage to India by the Way of China | 1810 |
| A Pilgrimage to Egypt | 1897 |
| A Pilgrimage to Italy | 1899 |
| A Pilgrimage to the Saga-Steads of Iceland | 1899 |
| A Pilgrimage to the Temples and Tombs of Egypt, Nubia, and Palestine | 1846 |
| A Ramble in Malta and Sicily | 1842 |
| A Residence of Eight Years in Persia | 1843 |
| A Second Journey Through Persia, Armenia, and Asia Minor | 1818 |
| A Select Collection of Views and Ruins in Rome | 1815 |
| A Selection of Views in Egypt, Palestine, Rhodes, Italy, Minorca, and Gibraltar | 1822 |
| A Series of Eight Sketches in Colour of the Voyage of H.M.S. Investigator | 1854 |
| A Series of Fourteen Sketches Made During the Voyage Up Wellington Channel | 1855 |
| A Series of Lithographic Drawings from Sketches in New Zealand | 1852 |
| A Series of Lithographic Drawings of Sydney | 1836 |
| A Series of Views Illustrative of the Island of St. Helena | 1821 |
| A Set of Views in the Island of Ceylon | 1819 |
| A Short Narrative of the Second Voyage of the Prince Albert | 1853 |
| A Sketch of Assam | 1847 |
| A Summer Search for Sir John Franklin | 1853 |
| A Tarantasse Journey through Eastern Russia | 1857 |
| A Thousand-Mile Walk to the Gulf | 1916 |
| A Tour Through Sicily | 1819 |
| A Tour Through the Island of Jamaica | 1826 |
| A Tour Throughout South Wales and Monmouthshire | 1803 |
| A Trip to Mexico | 1880 |
| A Trip to Newfoundland | 1855 |
| A Two Years Cruise off Tierra del Fuego Vol. 1 | 1857 |
| A Two Years Cruise off Tierra del Fuego Vol. 2 | 1857 |
| A Visit to the Indian Archipelago, in H.M.S. Maeander | 1853 |
| A Visit to the Monastery of La Trappe | 1818 |
| A Visit to the Suez Canal | 1866 |
| A Voyage in the South Seas | 1823 |
| A Voyage in the West Indies | 1820 |
| A Voyage of Discovery | 1819 |
| A Voyage of Discovery and Research in the Southern and Antarctic Regions Vol. 1 | 1847 |
| A Voyage of Discovery and Research in the Southern and Antarctic Regions Vol. 2 | 1847 |
| A Voyage of Discovery, into the South Sea and Beering's Straits Vol. 1 | 1821 |
| A Voyage of Discovery, into the South Sea and Beering's Straits Vol. 2 | 1821 |
| A Voyage of Discovery, into the South Sea and Beering's Straits Vol. 3 | 1821 |
| A Voyage of Discovery to the North Pacific Ocean Vol. 1 | 1798 |
| A Voyage of Discovery to the North Pacific Ocean Vol. 1 | 1801 |
| A Voyage of Discovery to the North Pacific Ocean Vol. 2 | 1798 |
| A Voyage of Discovery to the North Pacific Ocean Vol. 2 | 1801 |
| A Voyage of Discovery to the North Pacific Ocean Vol. 3 | 1798 |
| A Voyage of Discovery to the North Pacific Ocean Vol. 3 | 1801 |
| A Voyage of Discovery to the North Pacific Ocean Vol. 4 | 1801 |
| A Voyage of Discovery to the North Pacific Ocean Vol. 5 | 1801 |
| A Voyage of Discovery to the North Pacific Ocean Vol. 6 | 1801 |
| A Voyage of Discovery Towards the North Pole | 1843 |
| A Voyage Round Great Britain Vol. 1 | 1814 |
| A Voyage Round Great Britain Vol. 2 | 1815 |
| A Voyage Round Great Britain Vol. 3 | 1818 |
| A Voyage Round Great Britain Vol. 4 | 1820 |
| A Voyage Round Great Britain Vol. 5 | 1821 |
| A Voyage Round Great Britain Vol. 6 | 1822 |
| A Voyage Round Great Britain Vol. 7 | 1824 |
| A Voyage Round Great Britain Vol. 8 | 1825 |
| A Voyage Round the World | 1814 |
| A Voyage to Abyssinia | 1814 |
| A Voyage to Africa | 1821 |
| A Voyage to Cadiz and Gibraltar Vol. 1 | 1815 |
| A Voyage to Cadiz and Gibraltar Vol. 2 | 1815 |
| A Voyage to Cochinchina | 1806 |
| A Voyage to Terra Australis [Atlas] | 1814 |
| A Voyage Towards the North Pole | 1774 |
| A Voyage Towards the South Pole | 1825 |
| A Voyage up the Mediterranean in His Majesty's Ship the Swiftsure | 1802 |
| A Wanderer in Florence | 1912 |
| A Wanderer in Holland | 1905 |
| A Wanderer in London | 1906 |
| A Wanderer in Paris | 1909 |
| A Wanderer in Venice | 1914 |
| A Whaling Cruise to Baffin's Bay and the Gulf of Boothia | 1874 |
| A Winter in the Azores Vol. 1 | 1841 |
| A Winter in the Azores Vol. 2 | 1841 |
| A Wonderland of the East | 1920 |
| Abbotsford Painted and Described | 1905 |
| Abbotsford; The Personal Relics and Antiquarian Treasures of Sir Walter Scott | 1893 |
| Account of a Voyage of discovery to the West Coast of Corea | 1818 |
| Account of an Expedition from Pittsburgh to the Rocky Mountains Vol. 1 | 1823 |
| Account of an Expedition from Pittsburgh to the Rocky Mountains Vol. 2 | 1823 |
| Account of an Expedition from Pittsburgh to the Rocky Mountains Vol. 3 | 1823 |
| Across East African Glaciers | 1891 |
| Across Unknown South America Vol. 1 | 1913 |
| Across Unknown South America Vol. 2 | 1913 |
| Admirandorum Quadruplex Spectaculum | 1700 |
| Africa and the American Flag | 1854 |
| Africa, Being an Accurate Description | 1670 |
| After Icebergs with a Painter | 1861 |
| Alaska, Our Beautiful Northland of Opportunity | 1919 |
| Alaska the Land of the Midnight Sun | 1910 |
| Album del Ferro-Carril Mexicano | 1877 |
| Album des classischen Alterthums | 1870 |
| Album of Virginia | 1858 |
| Album Pintoresco de la Isla de Cuba | 1855 |
| Album Pintoresco de la Republica Mexicana | 1850 |
| Album Pittoresque de la Fregate La Thetis et de la Corvette L'Esperance | 1828 |
| Album von Leipzig | 1884 |
| Alger : Vues Dessinées d'Après Nature | 1840 |
| Algeria and Tunis, Painted and Described | 1906 |
| Algiers: Being a Complete Picture of the Barbary States | 1817 |
| Along the Banks of the St. Lawrence River | 1885 |
| Along the Rivieras of France & Italy | 1908 |
| America: Being an Accurate Description of the Nevv VVorld | 1670 |
| America, Picturesque and Descriptive Vol. 1 | 1900 |
| America, Picturesque and Descriptive Vol. 2 | 1900 |
| America, Picturesque and Descriptive Vol. 3 | 1900 |
| American Scenery Vol. I | 1840 |
| American Scenery Vol. II | 1840 |
| America's Triumph at Panama | 1913 |
| America's Wonderlands | 1893 |
| Amerika: eine allgemeine Landeskund | 1894 |
| Among the Indians of Guiana | 1883 |
| An Account of a Voyage to New South Wales | 1803 |
| An Account of the Botanic Garden in the Island of St. Vincent | 1825 |
| An Account of the Campaign in the West Indies | 1796 |
| An Account of the Interior of Ceylon | 1821 |
| An Account of the Kingdom of Nepal | 1819 |
| An Account of the Pelew Islands | 1788 |
| An Account of the State of Agriculture & Grazing in New South Wales | 1826 |
| An Account of the Tournament at Eglinton | 1839 |
| An Account of the Visit of His Royal Highness the Prince Regent | 1815 |
| An Artist in Corfu | 1911 |
| An Artist in Egypt | 1912 |
| An Artist in the Riviera | 1915 |
| An Authentic Account of an Embassy from Great Britain to China Vol. 2 | 1797 |
| An Authentic Account of an Embassy from the King of Great Britain to the Emperor of China [Vol. 3: Plates] | 1797 |
| An Historical Account of the Colony of New South Wales | 1821 |
| An Historical and Descriptive Account of Antigua | 1830 |
| An History of the Principal Rivers of Great Britain Vol. 1 | 1794 |
| An History of the Principal Rivers of Great Britain Vol. 2 | 1794 |
| An Overland Journey to the Great Exhibition | 1851 |
| Anatolica | 1874 |
| Ancient Monuments of the Mississippi Valley | 1848 |
| Andree and His Balloon | 1898 |
| Annals of Windsor Vol. 1 | 1858 |
| Annals of Windsor Vol. 2 | 1858 |
| Antiquites Mexicaines | 1844 |
| Antiquities of Dacca | 1823 |
| Antiquities of the County of Meath | 1833 |
| Antiquities of the Orient Unveiled | 1873 |
| Antiquities of the Orient Unveiled | 1875 |
| Arbuckles' Illustrated Atlas of the United States of America | 1889 |
| Arbuckles' Illustrated Atlas of the World | 1889 |
| Architecture of the Middle Ages | 1838 |
| Arctic Expeditions from British and Foreign Shores Vol. 1 | 1875 |
| Arctic Expeditions from British and Foreign Shores Vol. 2 | 1875 |
| Arctic Expeditions from British and Foreign Shores Vol. 3 | 1875 |
| Arctic Explorations : the Second Grinnell Expedition Vol. 1 | 1856 |
| Arctic Explorations : the Second Grinnell Expedition Vol. 2 | 1856 |
| Arctic Searching Expedition Vol. 1 | 1851 |
| Arctic Searching Expedition Vol. 2 | 1851 |
| Argentina, Past and Present | 1914 |
| Around the Kremlin; or, Pictures of Life in Moscow | 1868 |
| Artistic Colored Views of Oxford | 1900 |
| Ascent to the Summit of Mont Blanc | 1836 |
| Athletic Sports in America, England and Australia | 1889 |
| Atlantic City, the World's Play Ground | 1922 |
| Atlas de Historia fisica y Politica de Chile Vol. 1 | 1854 |
| Atlas de Historia fisica y Politica de Chile Vol. 2 | 1854 |
| Atlas National Illustre | 1856 |
| Atlas Pintoresco e Historico De Los Estados Unidos Mexicanos | 1885 |
| Australia, Painted and Described | 1910 |
| Australia Vol. 1 | 1873 |
| Australia Vol. 2 | 1873 |
| Australian Landscapes | 1866 |
| Austria: Her People and Their Homelands | 1913 |
| Austria-Hungary by G. E. Mitton | 1914 |
| Back to Sunny Seas | 1905 |
| Barber's Picturesque Guide to the Isle of Wight | 1850 |
| Barrow-in-Furness, It's History etc. | 1881 |
| Beautiful Pasadena California | 1920 |
| Beautiful Wales Painted and Described | 1905 |
| Belgium, Painted and Described | 1908 |
| Belgium Past and Present | 1920 |
| Below the Cataracts | 1907 |
| Bemerkungen aus den hochsten Schweizer-Alpen | 1840 |
| Bermuda, a Colony, a Fortress, and a Prison | 1857 |
| Bilder ans Westindien | 1861 |
| Biologia Centrali-Americana Atlas Vol. 1 | 1889 |
| Biologia Centrali-Americana Atlas Vol. 2 | 1889 |
| Biologia Centrali-Americana Atlas Vol. 3 | 1889 |
| Biologia Centrali-Americana Atlas Vol. 4 | 1889 |
| Bonnie Scotland Painted and Described | 1912 |
| Borneo and the Indian Archipelago | 1848 |
| Boulogne, a Base in France | 1918 |
| Brabant and East Flanders, Painted and Described | 1907 |
| Brazil and the Brazilians | 1857 |
| British Cyprus | 1897 |
| British Highways And Byways From A Motor Car | 1908 |
| Brittany by Mortimer Menpes | 1912 |
| Bruges and West Flanders, Painted and Described | 1906 |
| Burma, Painted and Described | 1905 |
| California: Its Past History; Its Present Position; Its Future Prospects | 1850 |
| California, Romantic and Beautiful | 1914 |
| California : The Land of the Sun | 1914 |
| Campi Phlegraei Vol. 1 | 1776 |
| Campi Phlegraei Vol. 2 | 1776 |
| Campi Phlegraei Vol. 3 | 1779 |
| Canada, Painted and Described | 1907 |
| Canadian Scenery Illustrated: Volume 1 | 1865 |
| Canadian Scenery Illustrated: Volume 2 | 1865 |
| Canoe and Camp Life in British Guiana | 1876 |
| Canterbury Painted and Described | 1907 |
| Captain Cook's Three Voyages Round the World | 1895 |
| Casparis Barlaei, Rerum per Octennium in Brasilia | 1647 |
| Cathedral Cities of England | 1905 |
| Cathedral Cities of France | 1907 |
| Cathedral Cities of Spain | 1909 |
| Centennial Portfolio | 1876 |
| China in a Series of Views Vol. 1 | 1843 |
| China in a Series of Views Vol. 2 | 1843 |
| China in a Series of Views Vol. 3 | 1843 |
| China in a Series of Views Vol. 4 | 1843 |
| Cinquante Vues Pittoresque de la Suisse | 1841 |
| Civitates Orbis Terrarum Vol. 1 | 1572 |
| Civitates Orbis Terrarum Vol. 2 | 1575 |
| Civitates Orbis Terrarum Vol. 3 | 1581 |
| Civitates Orbis Terrarum Vol. 4 | 1588 |
| Civitates Orbis Terrarum Vol. 5 | 1596 |
| Civitates Orbis Terrarum Vol. 6 | 1617 |
| Clouds in the East | 1876 |
| Coleccion General de Laminas de los Antiguos Monumentos de Nueva Espana | 1820 |
| Colortypes of the Panama-Pacific International Exposition | 1915 |
| Coloured Views of the Liverpool and Manchester Railway | 1831 |
| Constantinople Ancient and Modern | 1797 |
| Constantinople and the Scenery of the Seven Churches of Asia Minor Vol. 1 | 1839 |
| Constantinople and the Scenery of the Seven Churches of Asia Minor Vol. 2 | 1839 |
| Constantinople Painted and Described | 1906 |
| Cornwall Painted and Described | 1915 |
| Costumes, Moeurs et Usages des Algeriens | 1837 |
| County Seats of Great Britain and Ireland Vol. 1 | 1880 |
| County Seats of Great Britain and Ireland Vol. 2 | 1880 |
| County Seats of Great Britain and Ireland Vol. 3 | 1880 |
| County Seats of Great Britain and Ireland Vol. 4 | 1880 |
| County Seats of Great Britain and Ireland Vol. 5 | 1880 |
| County Seats of Great Britain and Ireland Vol. 6 | 1880 |
| County Seats of Great Britain and Ireland Vol. 7 | 1880 |
| Cutch; or, Random Sketches | 1839 |
| Cuzco: a Journey to the Ancient Capital of Peru | 1856 |
| Dahomey and the Dahomans | 1851 |
| Dahomey As It Is | 1874 |
| Das Hochgebirge von Grindelwald | 1865 |
| Das Illustrirte Mississippithal | 1857 |
| Das Pittoreske Oesterreich | 1840 |
| De Zieke Reiziger, or, Rambles in Java and the Straits | 1853 |
| Deck and Port, or, Incidents of a Cruise in the United States Frigate Congress to California | 1850 |
| Deeside Painted and Described | 1911 |
| Der Golf von Neapel | 1877 |
| Description de l'Univers Vol. 1 | 1683 |
| Description de l'Univers Vol. 2 | 1683 |
| Description de l'Univers Vol. 3 | 1683 |
| Description de l'Univers Vol. 4 | 1683 |
| Description de l'Univers Vol. 5 | 1683 |
| Description des Principaux Parcs et Jardins de l'Europe Vol. 1 | 1812 |
| Description des Principaux Parcs et Jardins de l'Europe Vol. 2 | 1812 |
| Description des Principaux Parcs et Jardins de l'Europe Vol. 3 | 1813 |
| Description of a View of the Continent of Boothia | 1843 |
| Description of Summer and Winter Views of the Polar Regions | 1850 |
| Description of the Barossa Range and its Neighbourhood in South Australia | 1849 |
| Descriptive Account of the Panoramic View of King George's Sound | 1834 |
| Designs for the Pavillon at Brighton | 1808 |
| Devon : Its Moorlands, Streams, & Coasts | 1913 |
| Journey from the Mississippi Vol. 1 | 1858 |
| Journey from the Mississippi Vol. 2 | 1858 |
| Diary of a Pedestrian in Cashmere and Thibet | 1863 |
| Dickinsons' Great Exhibition of 1851 | 1852 |
| Die Riviera: Wanderziele und Winterasyle | 1884 |
| Die Serben an der Adria | 1870 |
| Die Völker der Erde nach ihrer Eigenthümlichkeit in Regierungsform | 1859 |
| Die zweite Deutsche Nordpolarfahrt Vol. 1 | 1873 |
| Die zweite Deutsche Nordpolarfahrt Vol. 2 | 1873 |
| Domestic Residence in Switzerland | 1842 |
| Dottings on the Roadside in Panama, Nicaragua, and Mosquito | 1869 |
| Drawings of Some Ruins and Colossal Statues at Thebes | 1741 |
| Drei Jahre in Sud-Afrika | 1868 |
| Edinburgh Painted and Described | 1904 |
| Egypt: Descriptive, Historical, and Picturesque Vol. 1 | 1881 |
| Egypt: Descriptive, Historical, and Picturesque Vol. 2 | 1881 |
| Egypt, Painted and Described | 1902 |
| Egyptian Birds | 1909 |
| Egyptian Sepulchres and Syrian Shrines Vol. 1 | 1862 |
| Egyptian Sepulchres and Syrian Shrines Vol. 2 | 1862 |
| Eight Views of the Mauritius | 1813 |
| Eight Years' Wanderings in Ceylon | 1855 |
| Eighteen Views taken at and near Rangoon | 1826 |
| Eine Reise um die Welt von Westen nach Osten durch Sibirien | 1854 |
| Eldorado; or, Adventures in the Path of Empire | 1850 |
| Elf Landschafts-Ansichten von Java | 1853 |
| Empire of India Exhibition | 1895 |
| English Lake Scenery | 1880 |
| Entdeckungsreise in die Sudsee und nach der Berings-Strabe Vol. 1 | 1821 |
| Entdeckungsreise in die Sudsee und nach der Berings-Strabe Vol. 2 | 1821 |
| Entdeckungsreise in die Sudsee und nach der Berings-Strabe Vol. 3 | 1821 |
| Erdumsegelung der Königl. Schwedischen Fregatte Eugenie | 1856 |
| Esplorazione delle Regioni Equatoriali | 1854 |
| Excursions in Madeira and Porto Santo | 1825 |
| Exploration and Survey of the Valley of the Great Salt Lake of Utah | 1852 |
| Exploration Archeologique de la Galatie et de la Bithynie Vol. 2 | 1862 |
| Exploration of Mount Kina Balu, North Borneo | 1893 |
| Exploration of the Valley of the Amazon Vol. 2 | 1853 |
| Exploration of the Valley of the Amazon Vol. 2 | 1853 |
| Explorations in the Interior of the Labrador Peninsula Vol. 1 | 1863 |
| Explorations in the Interior of the Labrador Peninsula Vol. 2 | 1863 |
| Familiar London Painted by Rose Barton | 1904 |
| Famous Colonial Houses | 1921 |
| Field Sports of the Native Inhabitants of New South Wales | 1813 |
| First Footsteps in East Africa Vol. 1 | 1894 |
| First Footsteps in East Africa Vol. 2 | 1894 |
| First Report of a Geological Reconnoissance of the Northern Counties of Arkansas | 1858 |
| Five Views in Baptist Chapels in Jamaica | 1840 |
| Five Views of the Island of St. Helena | 1815 |
| Florence & Some Tuscan Cities Painted and Described | 1905 |
| Florida, the Land of Enchantment | 1918 |
| Forest Life in Acadie | 1869 |
| Four Months in a Dahabeeh | 1863 |
| France by Gordon Home | 1914 |
| France by Gordon Home | 1918 |
| French Scenery | 1822 |
| From Damascus to Palmyra | 1908 |
| From Peristyle to Plaisance, or, The White City Picturesque | 1894 |
| From Salt Lake City to San Francisco | 1920 |
| From San Francisco to Salt Lake City | 1920 |
| From the North Foreland to Penzance | 1908 |
| Galloway Painted and Described | 1908 |
| Gamonia; or, The Art of Preserving Game | 1905 |
| Gardens of the Great Mughals | 1913 |
| Gems of Rocky Mountain Scenery | 1869 |
| Geneva, Painted and Described | 1908 |
| Germany, Painted and Described | 1912 |
| Gezigten uit Neerland's West-Indien | 1860 |
| Gleanings from Piccadilly to Pera | 1854 |
| Grand Moving Diorama of Hindostan | 1853 |
| Graphic Pictures of Native Life in Distant Lands | 1888 |
| Graphic Scenes of the Japan Expedition | 1856 |
| Grecian Remains in Italy | 1812 |
| Greece Painted and Described | 1906 |
| Gronland, dess Natur och Innevanare | 1872 |
| Grounds and Buildings of the Centennial Exhibition | 1878 |
| Grouse and Grouse Moors | 1910 |
| Guide to the Beauties of Glyn Neath | 1835 |
| Happy England Painted and Described | 1909 |
| Hawaii, Old and New | 1943 |
| Head-Hunters of Borneo | 1882 |
| Heroes of the Dark Continent | 1890 |
| Heroes of the Plains | 1881 |
| Highlands and Islands of Scotland Painted and Described | 1907 |
| Highlands and Islands of the Adriatic | 1849 |
| Hindoo Excavations in the Mountain of Ellora | 1803 |
| Hindoostan Scenery | 1799 |
| Hints on Ornamental Gardening | 1823 |
| Histoire de l'Egypte sous le Gouvernement de Mohammed-Aly [Atlas] | 1823 |
| Histoire de l'Egypte sous le Gouvernement de Mohammed-Aly Vol. 1 | 1823 |
| Histoire de l'Egypte sous le Gouvernement de Mohammed-Aly Vol. 2 | 1823 |
| Histoire de Marseille | 1852 |
| Historical, Military, and Picturesque Observations on Portugal Vol. 1 | 1818 |
| Historical, Military, and Picturesque Observations on Portugal Vol. 2 | 1818 |
| Historical Sketch of Moscow | 1813 |
| History and Antiquities of New Haven | 1831 |
| History of the Burgh of Dumfries | 1873 |
| History of the Indian Archipelago Vol. 1 | 1820 |
| History of the Indian Archipelago Vol. 2 | 1820 |
| History of the Indian Archipelago Vol. 3 | 1820 |
| History of the Mexican Railway | 1876 |
| Holland, by Nico Jungman | 1904 |
| Homes of our Forefathers in Boston | 1889 |
| Hungary, Painted and Described | 1909 |
| Hunter's Ottawa Scenery | 1855 |
| Hunting Big Game in the Wilds of Africa | 1909 |
| Hyde Park and the Crystal Palace | 1851 |
| Iceland: its Scenes and Sagas | 1863 |
| Il Canal Grande di Venezia | 1831 |
| Illustrated Guide to Torquay and Neighbourhood | 1884 |
| Illustrated Long Island | 1883 |
| Illustrated Notes of an Expedition through Mexico and California | 1852 |
| Illustrations of Indian Field Sports | 1892 |
| Illustrations of Japan | 1822 |
| Illustrations of the Island of Staffa | 1818 |
| Illustrations of the Rock-Cut Temples of India [Atlas] | 1865 |
| In den Hoch-Anden von Ecuador : Bilderatlas | 1907 |
| In Northern Mists Vol. 1 | 1911 |
| In Northern Mists Vol. 2 | 1911 |
| In the Track of Moors | 1905 |
| Incidents of Travel in Central America Vol. 1 | 1841 |
| Incidents of Travel in Central America Vol. 2 | 1841 |
| Incidents of Travel in Egypt, Arabia Petraea, and the Holy Land | 1839 |
| Incidents of Travel in Greece, Turkey, Russia and Poland | 1839 |
| India by Mortimer Menpes | 1905 |
| Interesting Views in Turkey | 1819 |
| Interiors and Exteriors in Venice | 1843 |
| Ireland Painted and Described | 1907 |
| Irish Varieties | 1874 |
| Isle of Man Painted and Described | 1909 |
| Isle of Wight Painted and Described | 1908 |
| Italian Scenery | 1806 |
| Italian Villas and Their Gardens | 1905 |
| Itinerario, Voyage Ofte Schipvaert, van Ian Huygen van Linschoten | 1596 |
| Jamaica, Painted and Described | 1906 |
| Japan : A Record in Colour | 1901 |
| Journal of a Cruise Among the Islands of the Western Pacific | 1853 |
| Journal of a Cruise Made to the Pacific Ocean | 1822 |
| Journal of a Residence in Colombia Vol. 1 | 1825 |
| Journal of a Residence in Colombia Vol. 2 | 1825 |
| Journal of a Route Across India | 1819 |
| Journal of a Second Voyage for the Discovery of a North-West Passage | 1824 |
| Journal of a Tour in Iceland in the Summer of 1809 | 1811 |
| Journal of a Tour in the Levant Vol. 1 | 1820 |
| Journal of a Tour in the Levant Vol. 2 | 1820 |
| Journal of a Tour in the Levant Vol. 3 | 1820 |
| Journal of a Visit to South Africa | 1818 |
| Journal of a Voyage for the Discovery of a North-West Passage | 1821 |
| Journal of a Voyage, in 1811 and 1812, to Madras and China | 1814 |
| Journal of an Expedition 1400 miles up the Orinoco | 1822 |
| Journal of the Proceedings of the Late Embassy to China | 1817 |
| Journal of the Progress of H.R.H. the Prince of Wales | 1860 |
| Journals Kept in Hyderabad, Kashmir, Sikkim, and Nepal Vol. 1 | 1887 |
| Journals Kept in Hyderabad, Kashmir, Sikkim, and Nepal Vol. 2 | 1887 |
| Journals of Expeditions of Discovery into Central Australia Vol. 1 | 1845 |
| Journals of Expeditions of Discovery into Central Australia Vol. 2 | 1845 |
| Journals of Two Expeditions of Discovery in Australia Vol. 1 | 1841 |
| Journals of Two Expeditions of Discovery in Australia Vol. 2 | 1841 |
| Journey to the Southern Ocean and the Bering Strait Vol. 1 | 1821 |
| Journey to the Southern Ocean and the Bering Strait Vol. 2 | 1821 |
| Journey to the Southern Ocean and the Bering Strait Vol. 3 | 1823 |
| Kashmir, Painted and Described | 1911 |
| Kashmir; the Land of Streams and Solitudes | 1909 |
| Kew Gardens, Painted and Described | 1908 |
| Kulu: It's Beauties, Antiquities and Silver Mines | 1873 |
| La Chine : Moeurs, Usages, Costumes Vol. 1 | 1825 |
| La Chine : Moeurs, Usages, Costumes Vol. 2 | 1825 |
| La Côte d'Émeraude, Painted and Described | 1912 |
| La Guadeloupe Pittoresque | 1863 |
| La Piazza di San Marco in Venezia | 1831 |
| La Russie, ou, Moeurs, Usages, et Costume Vol. 1 | 1813 |
| La Russie, ou, Moeurs, Usages, et Costume Vol. 2 | 1813 |
| La Russie, ou, Moeurs, Usages, et Costume Vol. 3 | 1813 |
| La Russie, ou, Moeurs, Usages, et Costume Vol. 4 | 1813 |
| La Russie, ou, Moeurs, Usages, et Costume Vol. 5 | 1813 |
| La Russie, ou, Moeurs, Usages, et Costume Vol. 6 | 1813 |
| La Suisse Historique et Pittoresque Vol. 1 | 1855 |
| La Suisse Historique et Pittoresque Vol. 2 | 1855 |
| Ladak, Physical, Statistical, and Historical | 1854 |
| Laird & Lee's World's War Glimpses | 1914 |
| Lake Michigan to Puget Sound | 1923 |
| Lake Scenery of England | 1859 |
| L'Amerique du Nord Pittoresque | 1880 |
| Lamia's Winter-Quarters | 1907 |
| Lancashire Painted and Described | 1921 |
| Lappland, dess natur och folk | 1871 |
| Lausanne, Painted and Described | 1909 |
| Lauwerbladen uit Neerlands Gloriekrans | 1875 |
| Le Costume Ancien et Moderne [Afrique] Vol. 1 | 1815 |
| Le Costume Ancien et Moderne [Afrique] Vol. 2 | 1819 |
| Le Costume Ancien et Moderne [Amerique] Vol. 1 | 1820 |
| Le Costume Ancien et Moderne [Amerique] Vol. 2 | 1821 |
| Le Costume Ancien et Moderne [Asie] Vol. 1 | 1815 |
| Le Costume Ancien et Moderne [Asie] Vol. 2 | 1817 |
| Le Costume Ancien et Moderne [Asie] Vol. 3 | 1817 |
| Le Costume Ancien et Moderne [Asie] Vol. 4 | 1818 |
| Le Costume Ancien et Moderne [Europe] Vol. 1, Pt. 1 | 1817 |
| Le Costume Ancien et Moderne [Europe] Vol. 1, Pt. 2 | 1823 |
| Le Costume Ancien et Moderne [Europe] Vol. 1, Pt. 3 | 1823 |
| Le Costume Ancien et Moderne [Europe] Vol. 2 | 1820 |
| Le Costume Ancien et Moderne [Europe] Vol. 3, Pt. 1 | 1823 |
| Le Costume Ancien et Moderne [Europe] Vol. 3, Pt. 2 | 1823 |
| Le Costume Ancien et Moderne [Europe] Vol. 4 | 1824 |
| Le Costume Ancien et Moderne [Europe] Vol. 5 | 1825 |
| Le Costume Ancien et Moderne [Europe] Vol. 6 | 1827 |
| Le Japon, ou Moeurs, Usages et Costumes Vol. 1 | 1818 |
| Le Japon, ou Moeurs, Usages et Costumes Vol. 2 | 1818 |
| Le Japon, ou Moeurs, Usages et Costumes Vol. 3 | 1818 |
| Le Japon, ou Moeurs, Usages et Costumes Vol. 4 | 1818 |
| Le Nord Pittoresque de la France | 1888 |
| L'Egypte et la Syrie, ou, Moeurs, Usages, Costumes Vol. 1 | 1814 |
| L'Egypte et la Syrie, ou, Moeurs, Usages, Costumes Vol. 2 | 1814 |
| L'Egypte et la Syrie, ou, Moeurs, Usages, Costumes Vol. 3 | 1814 |
| L'Egypte et la Syrie, ou, Moeurs, Usages, Costumes Vol. 4 | 1814 |
| L'Egypte et la Syrie, ou, Moeurs, Usages, Costumes Vol. 5 | 1814 |
| L'Egypte et la Syrie, ou, Moeurs, Usages, Costumes Vol. 6 | 1814 |
| Les Ruines de Paris | 1871 |
| Letters from the Canary Islands | 1804 |
| Letters from the Holy land | 1906 |
| Letters Written in a Mahratta Camp | 1813 |
| Liege and the Ardennes, Painted and Described | 1908 |
| Life and Liberty in America Vol. 1 | 1859 |
| Life and Liberty in America Vol. 2 | 1859 |
| Life Chords | 1888 |
| Life in Asiatic Turkey | 1879 |
| Life in Bombay | 1852 |
| Life in England in Aquatint and Lithography | 1953 |
| Life in Java: With Sketches of the Javanese Vol. 1 | 1864 |
| Life in Java: With Sketches of the Javanese Vol. 2 | 1864 |
| Life in the Forests of the Far East Vol. 1 | 1862 |
| Life in the Forests of the Far East Vol. 2 | 1862 |
| L'Illyrie et la Dalmatie, ou, Moeurs, Usages et Costumes Vol. 1 | 1815 |
| L'Illyrie et la Dalmatie, ou, Moeurs, Usages et Costumes Vol. 2 | 1815 |
| Line of March of a Bengal Regiment of Infantry | 1840 |
| Lithographic Views of Military Operations in Canada | 1840 |
| Liverpool Painted and Described | 1907 |
| London on Thames in Bygone Days | 1903 |
| London to the Nore Painted and Described | 1905 |
| Madagascar and the Malagasy | 1866 |
| Madeira : Old and New | 1909 |
| Madrid in 1835 | 1836 |
| Maine of the Sea and Pines | 1928 |
| Malta, Painted and Described | 1910 |
| Marietta, and the Oil and Mineral Region | 1864 |
| Marine and Coast Sketches of the Black Sea, Sea of Azoff &c. | 1856 |
| Memoir Descriptive of the Resources, Inhabitants, and Hydrography, of Sicily | 1824 |
| Memoirs of the Life of the Late John Mytton | 1900 |
| Mexico To-Day | 1883 |
| Mexico y sus Alrededories | 1869 |
| Middlesex Painted and Described | 1907 |
| Mission from Cape Coast Castle to Ashantee | 1819 |
| Missionary Travels and Researches in South Africa | 1857 |
| Mitla. A Narrative of Incidents | 1858 |
| Monaco and Monte Carlo | 1912 |
| Montreux, Painted and Described | 1908 |
| Monuments d'Architecture et de Sculpture en Belgique Vol. 1 | 1860 |
| Monuments d'Architecture et de Sculpture en Belgique Vol. 2 | 1860 |
| More Sea Fights of the Great War | 1919 |
| More Wanderings in London | 1916 |
| Morocco, Painted and Described | 1904 |
| Moscow, Painted and Described | 1912 |
| Mount Lyell Mines, Tasmania Vol. 1 | 1896 |
| Mount Lyell Mines, Tasmania Vol. 2 | 1898 |
| Mountains and Lakes of Switzerland and Italy | 1871 |
| Mountains and Molehills | 1855 |
| Na Motu: or, Reef-Rovings in the South Seas | 1854 |
| Nach den Victoriafallen des Zambesi | 1875 |
| Naples and the Campagna Felice | 1815 |
| Naples, Painted and Described | 1904 |
| Napoléon Ier et son Temps | 1888 |
| Narrative, of a Five Years Expedition Vol. 1 | 1796 |
| Narrative, of a Five Years Expedition Vol. 2 | 1796 |
| Narrative of a Journey in the Interior of China | 1818 |
| Narrative of a Journey in the Interior of China | 1819 |
| Narrative of a Journey to the Shores of the Polar Sea | 1823 |
| Narrative of a Journey to the Zoolu Country | 1836 |
| Narrative of a Pedestrian Journey through Russia and Siberian Tartary | 1825 |
| Narrative of a Residence in Algiers | 1818 |
| Narrative of a Second Expedition to the Shores of the Polar Sea | 1828 |
| Narrative of a Second Voyage in Search of a North-West Passage Vol. 1 | 1835 |
| Narrative of a Second Voyage in Search of a North-West Passage Vol. 2 | 1835 |
| Narrative of a Survey of the Intertropical and Western Coasts of Australia Vol. 1 | 1827 |
| Narrative of a Survey of the Intertropical and Western Coasts of Australia Vol. 2 | 1827 |
| Narrative of a Ten Years Residence at Tripoli in Africa | 1816 |
| Narrative of a Voyage Round the World Performed in Her Majesty's Ship Sulphur Vol. 1 | 1843 |
| Narrative of a Voyage Round the World Performed in Her Majesty's Ship Sulphur Vol. 2 | 1843 |
| Narrative of a Voyage to the Pacific and Beering's Strait Vol. 1 | 1831 |
| Narrative of a Voyage to the Pacific and Beering's Strait Vol. 2 | 1831 |
| Narrative of the Canadian Red River Exploring Expedition Vol. 1 | 1860 |
| Narrative of the Canadian Red River Exploring Expedition Vol. 2 | 1860 |
| Narrative of the Earl of Elgin's Mission Vol. 1 | 1859 |
| Narrative of the Earl of Elgin's Mission Vol. 2 | 1859 |
| Narrative of the Expedition of an American Squadron to the China Seas and Japan Vol. 1 | 1856 |
| Narrative of the Expedition of an American Squadron to the China Seas and Japan Vol. 2 | 1856 |
| Narrative of the Expedition of an American Squadron to the China Seas and Japan Vol. 3 | 1856 |
| Narrative of the United States' Expedition to the River Jordan and the Dead Sea | 1849 |
| Narrative of the United States Exploring Expedition Vol. 1 | 1845 |
| Narrative of the United States Exploring Expedition Vol. 2 | 1845 |
| Narrative of the United States Exploring Expedition Vol. 3 | 1845 |
| Narrative of the United States Exploring Expedition Vol. 4 | 1845 |
| Narrative of the United States Exploring Expedition Vol. 5 | 1845 |
| Narrative of the Voyage of H.M. Floating Dock "Bermuda" | 1870 |
| Narrative of the Voyage of H.M.S. Herald Vol. 1 | 1853 |
| Narrative of the Voyage of H.M.S. Herald Vol. 2 | 1853 |
| Narrative of the Voyage of H.M.S. Samarang Vol. 1 | 1848 |
| Narrative of the Voyage of H.M.S. Samarang Vol. 2 | 1848 |
| Narratives of South America | 1836 |
| Naufrage de la Fregate la Meduse | 1818 |
| Neerlands-Oost-Indie Vol. 1 | 1859 |