See America First Collection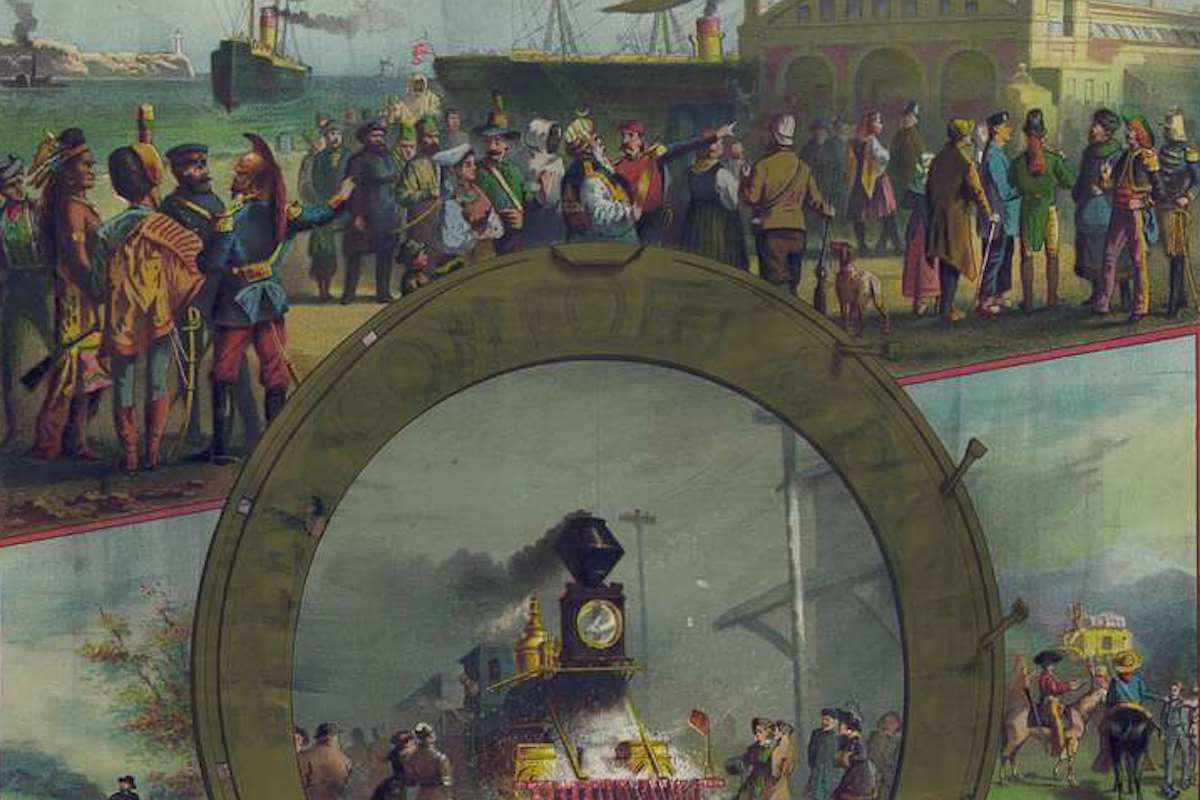 In 1914 a Boston publishing firm called the Page Company began printing a series of travel books intended to capitalize on the growing domestic travel market in the United States after World War I. The published volumes represent one of the most comprehensive series of American national travel history between 1880 and 1940.
This period linked tourism to the simultaneous growth of national transportation systems, print media, a national market, and a middle class with money and time to spend on leisure. In fact, the marketing strategies used to promote tourism contained messages of patriotism and loyalty embedded in the tourist experience that helped forge the national identity.
Interest in travel had grown considerably with the invention of the automobile and the growth of nationalistic sentiments in the country during this period. The scope of the series intended to cover the whole continent of North America with a primary focus on the United States.
Over the course of the series publication between 1912 and 1931 there were twenty-one books released that spanned a wide geographic range. These included books covering New England, New York, California, Texas, Arizona, Oregon, Florida, Colorado, Alaska, New Mexico, Virginia, Utah, Maine and Ohio as well as British Columbia and the Panama Canal.
The series was officially launched by George Wharton James with his publication "California, Romantic and Beautiful". This work helped lay out the foundation for future books. More than half the volumes in this series were written by Wharton James and Thomas Dowler Murphy who had slightly sometimes differing styles.
Generally each of these volumes began with a survey of the major attractions and natural landscapes along with a history of exploration and settlement in the region. Next there was a review of the natural and agricultural resources along with overviews of the flora, fauna and other aspects of culture such as arts, education, the economy and more.
Overall these books helped idealize American travel in the early 20th century and provide an excellent pictorial record of many areas that have long since changed with the times.
References:
Marguerite Shaffer (2001). See America First: Tourism and National Identity, 1880-1940
Available Books
| Book Title | Date |
| --- | --- |
| A Wonderland of the East | 1920 |
| Alaska, Our Beautiful Northland of Opportunity | 1919 |
| Arizona, The Wonderland | 1917 |
| California, Romantic and Beautiful | 1914 |
| California the Wonderful | 1914 |
| Colorado, The Queen Jewel of the Rockies | 1918 |
| Florida, the Land of Enchantment | 1918 |
| Maine of the Sea and Pines | 1928 |
| New England Highways and Byways from a Motorcar | 1924 |
| New Mexico, The Land of the Delight Makers | 1920 |
| Ohio, the Beautiful and Historic | 1931 |
| On Old-World Highways | 1914 |
| On Sunset Highways | 1915 |
| Oregon, the Picturesque | 1917 |
| Seven Wonderlands of the American West | 1925 |
| Sunset Canada, British Columbia and Beyond | 1918 |
| Texas, the Marvellous, the State of the Six Flags | 1916 |
| The Lake of the Sky, Lake Tahoe | 1915 |
| Three Wonderlands of the American West | 1912 |
| Utah, the Land of Blossoming Valleys | 1922 |
| Virginia: the Old Dominion | 1921 |
Images
Maps
View All Topics