Philippine-American War Collection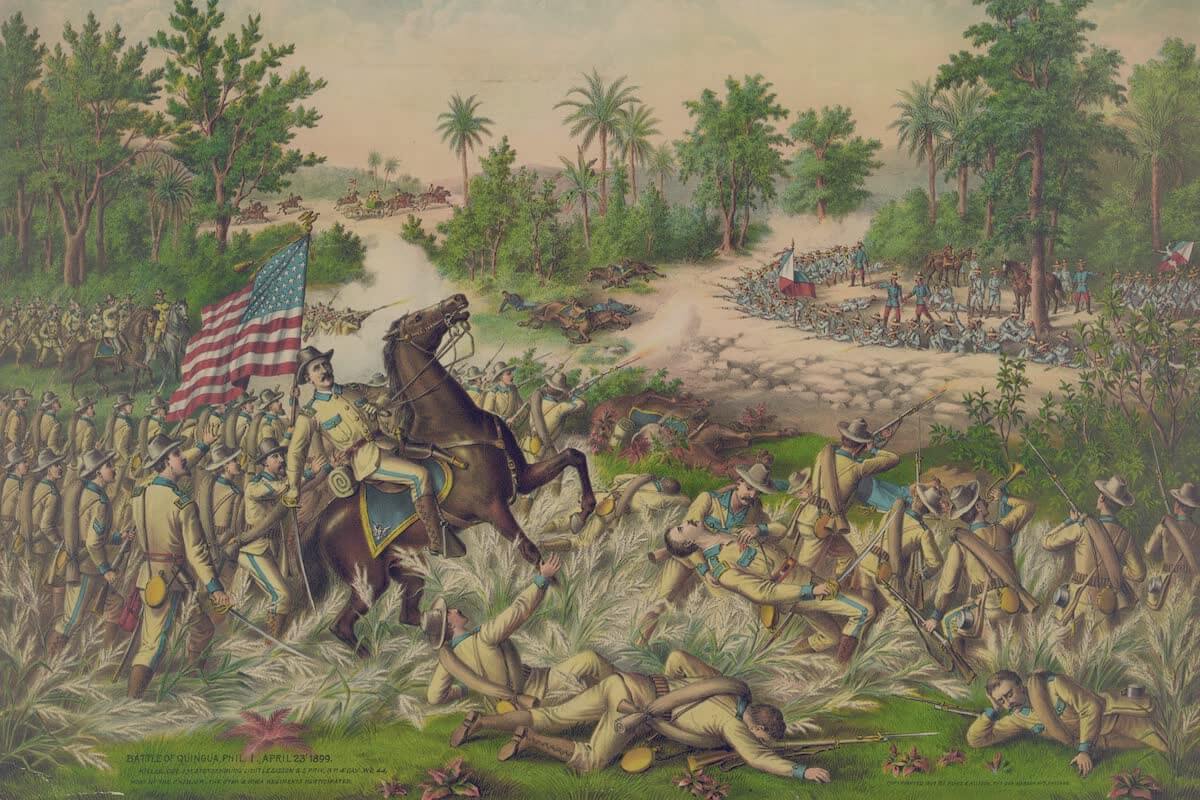 The Philippine-American War, also referred to as the Filipino-American War, the Philippine War, the Philippine Insurrection or the Tagalog Insurgency (Filipino: Digmaang Pilipino-Amerikano; Spanish: Guerra Filipino-Estadounidense), was an armed conflict between the First Philippine Republic and the United States that lasted from February 4, 1899, to July 2, 1902.
While Filipino nationalists viewed the conflict as a continuation of the struggle for independence that began in 1896 with the Philippine Revolution, the U.S. government regarded it as an insurrection. The conflict arose when the First Philippine Republic objected to the terms of the Treaty of Paris under which the United States took possession of the Philippines from Spain, ending the short Spanish-American War.
Fighting erupted between forces of the United States and those of the Philippine Republic on February 4, 1899, in what became known as the 1899 Battle of Manila. On June 2, 1899, the First Philippine Republic officially declared war against the United States. The war officially ended on July 2, 1902, with a victory for the United States.
However, some Philippine groups led by veterans of the Katipunan, a Philippine revolutionary society, continued to battle the American forces for several more years. Among those leaders was General Macario Sakay, a veteran Katipunan member who assumed the presidency of the proclaimed "Tagalog Republic", formed in 1902 after the capture of President Emilio Aguinaldo. Other groups, including the Moro and Pulahan peoples, continued hostilities in remote areas and islands, until their final defeat at the Battle of Bud Bagsak on June 15, 1913.
The war, and especially the following occupation by the U.S., changed the culture of the islands, leading to the disestablishment of the Catholic Church in the Philippines as a state religion, and the introduction of English to the islands as the primary language of government, education, business, industry, and, in future decades, among upper-class families and educated individuals.
In 1902, the United States Congress passed the Philippine Organic Act, which provided for the creation of the Philippine Assembly, with members to be elected by Filipino males (women did not have the vote until after the 1937 suffrage plebiscite). This act was superseded by the 1916 Jones Act (Philippine Autonomy Act), which contained the first formal and official declaration of the United States government's commitment to eventually grant independence to the Philippines.
The 1934 Tydings-McDuffie Act (Philippine Independence Act) created the Commonwealth of the Philippines the following year, increasing self-governance in advance of independence, and established a process towards full Philippine independence (originally scheduled for 1944, but interrupted and delayed by World War II). The United States granted independence in 1946, following World War II and the Japanese occupation of the Philippines, through the Treaty of Manila.
Available Books

There are no works available for the Philippine-American War collection.
No Images
View All Topics