Hunting Collection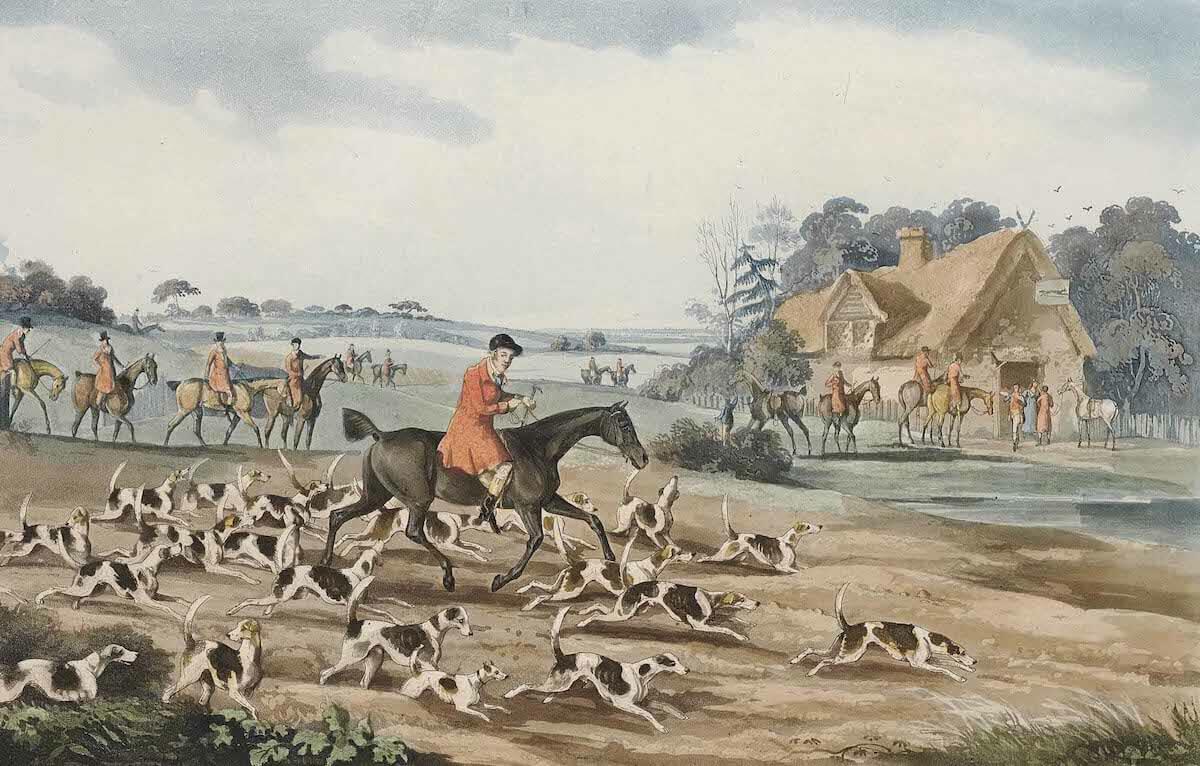 Hunting is the practice of killing or trapping animals, or pursuing or tracking them with the intent of doing so. Hunting wildlife or feral animals is most commonly done by humans for food, recreation, to remove predators that can be dangerous to humans or domestic animals, or for trade. Lawful hunting is distinguished from poaching, which is the illegal killing, trapping or capture of the hunted species. The species that are hunted are referred to as game or prey and are usually mammals and birds.
In the 19th century, southern and central European sport hunters often pursued game only for a trophy, usually the head or pelt of an animal, which was then displayed as a sign of prowess. The safari method of hunting was a development of sport hunting that saw elaborate travel in Africa, India and other places in pursuit of trophies. In modern times, trophy hunting persists and is a significant industry in some areas.
Many of our works comprise scenes of hunting in England. Unarmed fox hunting on horseback with hounds is the type of hunting most closely associated with the United Kingdom; in fact, "hunting" without qualification implies fox hunting. What in other countries is called "hunting" is called "shooting" (birds) or "stalking" (deer) in Britain.
Originally a form of vermin control to protect livestock, fox hunting became a popular social activity for newly wealthy upper classes in Victorian times and a traditional rural activity for riders and foot followers alike. Similar to fox hunting in many ways is the chasing of hares with hounds. Pairs of Sight hounds (or long-dogs), such as greyhounds, may be used to pursue a hare in coursing, where the greyhounds are marked as to their skill in coursing the hare (but are not intended to actually catch it), or the hare may be pursued with scent hounds such as beagles or harriers. Other sorts of foxhounds may also be used for hunting stags (deer) or mink. Deer stalking with rifles is carried out on foot without hounds, using stealth.
Available Books
Images
View All Topics