Colonialism Collection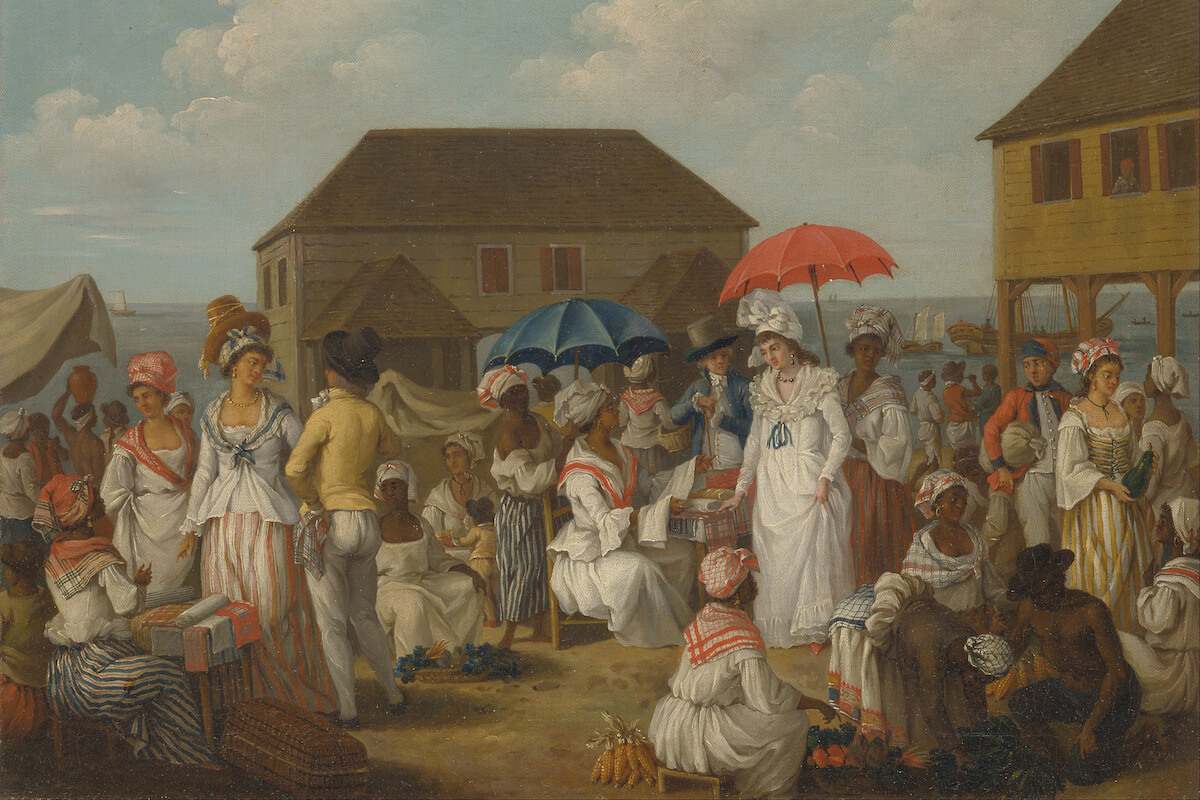 Many of the works featured in our collections are the product of the colonial period. Modern colonialism started with the Age of Discovery. Spain (initially the Crown of Castile) and soon later Portugal encountered the Americas through sea travel and built trading posts or conquered large extensions of land. For some people, it is this building of colonies across oceans that differentiates colonialism from other types of expansionism.
These new lands were divided between the Spanish Empire and Portuguese Empire (then still between Portugal and Castile—the Crown of Castile had a dynastic but not state union with the Crown of Aragon through the Catholic Monarchs), first by the papal bull Inter caetera and then by the treaties of Tordesillas and Zaragoza. This period is also associated with the Commercial Revolution. The late Middle Ages saw reforms in accountancy and banking in Italy and the eastern Mediterranean. These ideas were adopted and adapted in western Europe to the high risks and rewards associated with colonial ventures.
The 17th century saw the creation of the French colonial empire and the Dutch Empire, as well as the English overseas possessions, which later became the British Empire. It also saw the establishment of a Danish colonial empire and some Swedish overseas colonies. The spread of colonial empires was reduced in the late 18th and early 19th centuries by the American Revolutionary War and the Latin American wars of independence. However, many new colonies were established after this time, including the German colonial empire and Belgian colonial empire. In the late 19th century, many European powers were involved in the Scramble for Africa.
The Russian Empire, Ottoman Empire and Austrian Empire existed at the same time as the above empires but did not expand over oceans. Rather, these empires expanded through the more traditional route of the conquest of neighboring territories. There was, though, some Russian colonization of the Americas across the Bering Strait. The Empire of Japan modeled itself on European colonial empires. The United States of America gained overseas territories after the Spanish–American War for which the term "American Empire" was coined.
However, the First World War spelled the end for the process of empire building and colonialism as it was known as the victorious allies divided up the German colonial empire and much of the Ottoman Empire between themselves as League of Nations mandates. These territories were divided into three classes according to how quickly it was deemed that they would be ready for independence. This trend would continue throughout the 20th century with some countries continuing to remain territories of Europe while others chose independence both peacefully and violently.
Available Books
Images
Maps
View All Topics