Civil War Collection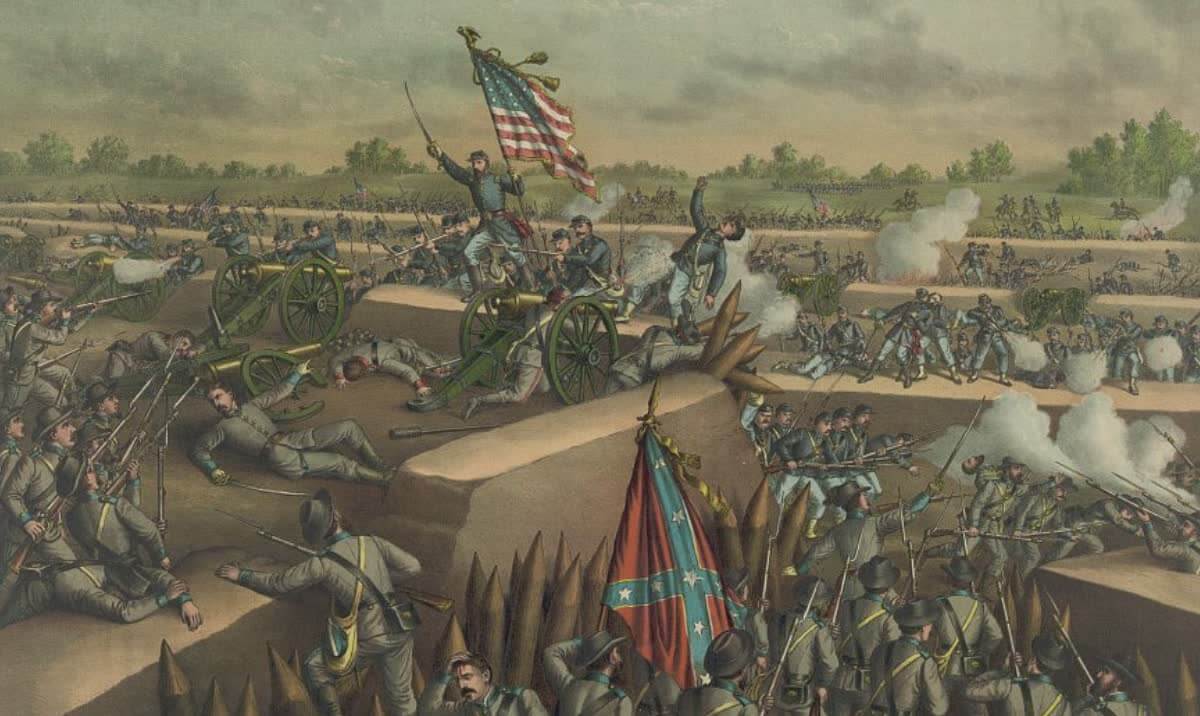 South Carolina on Dec. 20, 1860, seceded and prepared for war, and by Feb. 1, 1861, had been followed by Mississippi, Florida, Alabama, Georgia, Louisiana and Texas. On Feb, 4 they formed the Confederate States. In the spring North Carolina, Arkansas, Virginia and Tennessee joined the Confederacy.
On April 14, 1861, South Carolina attacked Fort Sumter, and the Civil War began. It closed on April 9, 1865, at Appomattox, Va. It had engaged 2,780,000 Federal and 1,000,000 Confederate troops; cost 500,000 lives; encumbered the nation with a debt of $2,800,000,000; and almost ruined the south.
For details of this bitter and exhausting struggle the reader is referred to accounts (under proper titles) of the important battles, as Bull Run, Donelson, Shiloh, Stone River, Antietam, Fredericksburg, Gettysburg, Vicksburg, Chickamauga, the Wilderness, Spottsylvania, Mission Ridge and Atlanta, as, also, to sketches of the great leaders, as Lincoln, Grant, Sherman, Thomas, Sheridan, Logan and others of the Federal side and Davis, Lee, Beauregard, Johnston, Jackson and others of the Confederates.
It should be noted, however, that, while the final issue was determined in the results of these great battles, any adequate understanding of the intensity and strain of this titanic struggle must be sought in the story of hundreds of minor engagements, for the record shows that during 1862-4 every day saw a clash of arms, and it is a literal fact that the roar of artillery and the rattle of musketry did not cease for one day during these dreadful years.
Available Books
Images
Maps
View All Topics