Circumnavigations Collection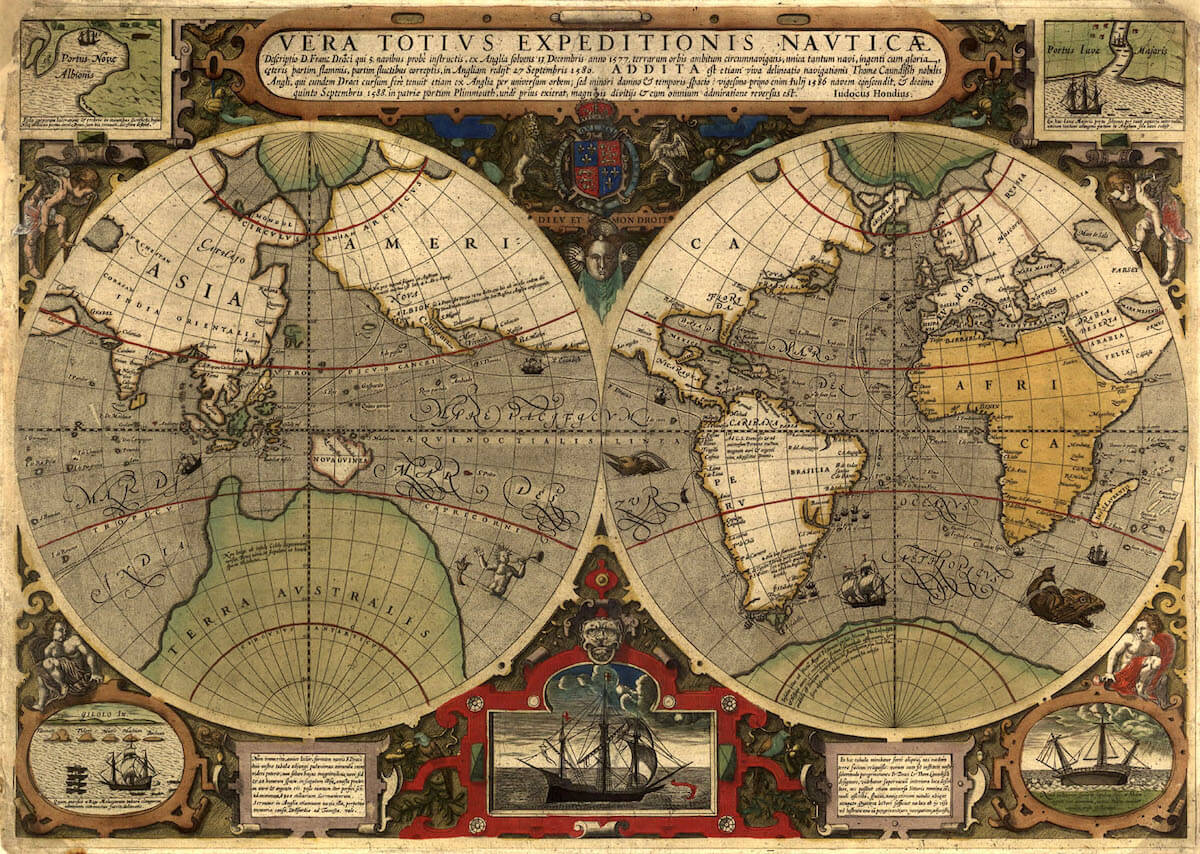 Circumnavigation is the complete navigation around the entire globe. The first circumnavigation of Earth was the Magellan-Elcano expedition, which sailed from Seville, Spain in 1519 and returned in 1522, after crossing the Atlantic, Pacific, and Indian oceans. Since the rise of commercial aviation in the late 20th century, circumnavigating Earth is straightforward, usually taking days instead of years.
The word circumnavigation is a noun formed from the verb circumnavigate, from the past participle of the Latin verb circumnavigare, from circum "around" + navigare "to sail". The first single voyage of global circumnavigation was that of the ship Victoria, between 1519 and 1522, known as the Magellan–Elcano expedition. It was a Castilian (Spanish) voyage of discovery, led initially by the Portuguese Ferdinand Magellan between 1519 and 1521, and then by the Spanish Juan Sebastián Elcano from 1521 to 1522.
The voyage started in Seville, crossed the Atlantic Ocean, and after several stopovers rounded the southern tip of South America, where the expedition discovered the Strait of Magellan, named after the fleet's captain. It then continued across the Pacific, discovering a number of islands on its way, including Guam, before arriving in the Philippines. After Magellan's death in the Philippines in 1521, Elcano took command of the expedition and continued the journey across the Indian Ocean, round the Cape of Good Hope, north along the Atlantic Ocean, and back to Spain in 1522. Elcano and a small group of 18 men were the only members of the expedition to make the full circumnavigation.
In 1577, Elizabeth I sent Francis Drake to start an expedition against the Spanish along the Pacific coast of the Americas. Drake set out from Plymouth, England in November 1577, aboard Pelican, which he renamed Golden Hind mid-voyage. In September 1578, the ship passed south of Tierra del Fuego, the southern tip of South America, through Drake Passage as it is known today. In June 1579, Drake landed somewhere north of Spain's northernmost claim in Alta California, which is known as Drakes Bay, California. Drake completed the second circumnavigation of the world in September 1580, becoming the first commander to lead an entire circumnavigation. Jeanne Baret is the first woman to complete a voyage of circumnavigation, in 1766–1769
HMS Driver completed the first circumnavigation by a steam ship in 1845–1847. For the wealthy, long voyages around the world, such as was done by Ulysses S. Grant, became possible in the 19th century, and the two World Wars moved vast numbers of troops around the planet. However, it was the rise of commercial aviation in the late 20th century that made circumnavigation, when compared to the Magellan–Elcano expedition, quicker and safer.
Available Books
Images
View All Topics