Anglo-Nepalese War Collection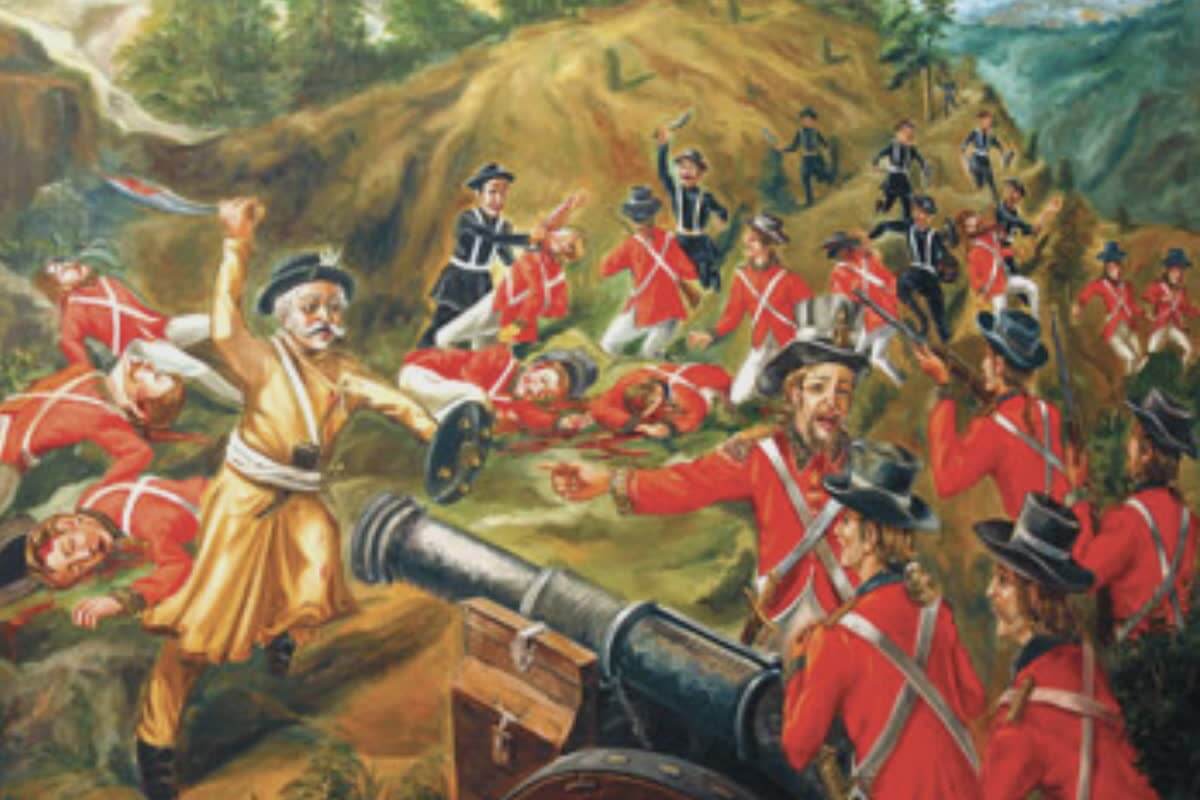 The Anglo-Nepalese War (1814–16), also known as the Gurkha War, was fought between the Kingdom of Gorkha (present-day Federal Democratic Republic of Nepal) and the East India Company as a result of border disputes and ambitious expansionism of both the belligerent parties. The war ended with the signing of the Treaty of Sugauli in 1816, which ceded some Nepalese controlled territory to the British.
The war was led by British East India Company with the support from native states; Garhwal Kingdom, Patiala State and Kingdom of Sikkim against Kingdom of Gorkha. The war on the side of Kingdom of Gorkha was led mostly by the members of the larger Thapa caucus.
References:
India-Board. (16 August 1815). Dispatches, dated Fort-William, 25 January 1815. The London Gazette. Issue: 17052. Published: 19 Aug 1815. pp. 1–8. [1]
India-Board. (8 November 1816). Dispatches, dated Fort-William, 30 March 1816. The London Gazette. Issue: 17190. Published: 11 Nov 1816. pp. 1–4. [2]
+ Read More
Anon. (1816). An account of the war in Nipal; Contained in a Letter from an Officer on the Staff of the Bengal Army. Asiatic journal and monthly miscellany, Vol 1. May, 1816. pp. 425–429. [3]
Fraser, James Baillie. (1820). Journal of a tour through part of the snowy range of the Him?l? mountains, and to the sources of the rivers Jumna and Ganges. London: Rodwell and Martin. [4]
Anon. (1822). Military sketches of the Goorka war in India: in the years 1814, 1815, 1816. Woodbridge, Printed by J. Loder for R. Hunter, London. [5]
East India Company. (1824). Papers respecting the Nepaul War. Papers regarding the administration of the Marquis of Hastings in India. [6]
Marquis of Hastings. (1824). Summary of the operations in India: with their results : from 30 April 1814 to 31 Jan. 1823 . [7]
Prinsep, Henry Thoby. (1825). History of the political and military transactions in India during the administration of the Marquess of Hastings, 1813–1823, Vol 1. London: Kingsbury, Parbury & Allen. [8]
W. Shackell. The Monthly Magazine. Volume: XLIX Part: I for 1820. [9]
Available Books
No Images
View All Topics