Zululand Collection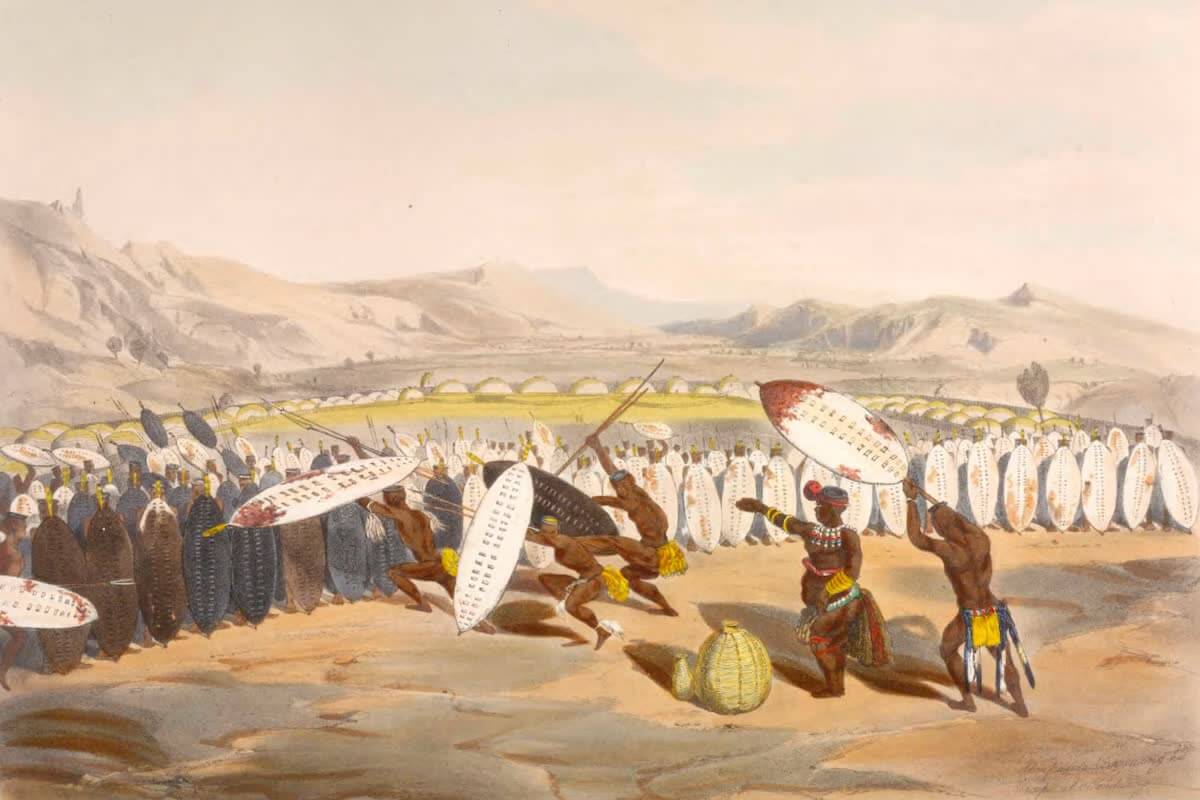 Zululand was a country of south east Africa, forming the N.E. part of the province of Natal in the Union of South Africa. The "Province of Zululand," as it was officially styled from 1898 to 1910, lies between 26° 50? and 29° 15? S. and 30° 40? and 33° E, and has an area of 10,450 sq. m.
It includes in the north the country of the Ama Tonga, Zaambanland, and other small territories not part of the former Zulu kingdom and stretches north from the lower Tugela to the southern frontier of Portuguese East Africa. Bounded S.E. by the Indian Ocean it has a coast line of 210 m. North and north west it is bounded by the Utrecht and Vryheid districts of Natal and by Swaziland. Its greatest length in a direct line is 185 m., its greatest breadth 105 m.
At what period the Zulu (one of a number of closely allied septs) first reached the country to which they have given their name is uncertain, they were probably settled in the valley of the White Umfolosi river at the beginning of the 17th century, and they take their name from a chief who flourished about that time. The earliest record of contact between Europeans and the Zulu race is believed to be the account of the wreck of the "Doddington" in 1756.
The survivors met with hospitable treatment at the hands of the natives of Natal, and afterwards proceeded up the coast to St Lucia Bay. They describe the natives as "very proud and haughty, and not so accommodating as those lately left." They differed from the other natives in the superior neatness of their method of preparing their food, and were more cleanly in their persons, bathing every morning, apparently as an act of devotion. Their chief pride seemed to be to keep their hair in order. It is added that they watched strictly over their women.
References:
Frank Richardson Cana, 1911 Encyclopædia Britannica, Volume 28. pp. 1050-1055.
Available Books
View All Regions