Tahiti Collection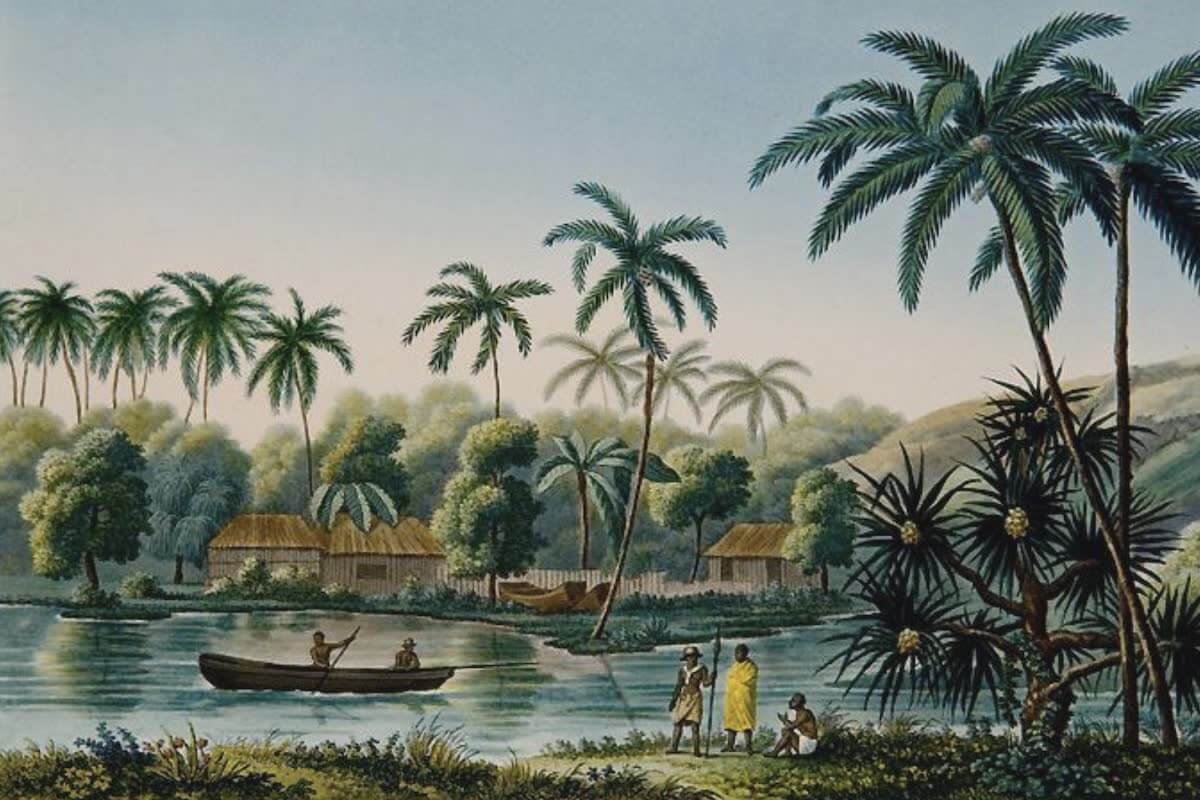 Tahiti is the largest and most important island of the Windward group of the French Society Islands in French Polynesia, located in the central part of the Pacific Ocean.
Divided into two parts, Tahiti Nui (bigger, northwestern part) and Tahiti Iti (smaller, southeastern part), the island was formed from volcanic activity; it is high and mountainous with surrounding coral reefs. Tahiti is the economic, cultural, and political centre of French Polynesia, an overseas territory of France.
The capital of French Polynesia, Papeete, is located on the northwest coast of Tahiti. Tahiti was originally settled by Polynesians between AD 300 and AD 800. The island was part of the Kingdom of Tahiti until its annexation by France in 1880, when it was proclaimed a colony of France, and the inhabitants became French citizens. French is the only official language, although the Tahitian language (Reo Tahiti) is widely spoken.
References:
1911 Encyclopaedia Britannica, Volume 26. pgs. 356-358.
Available Books

There are no works available for the Tahiti collection.
View All Regions