Senegal Collection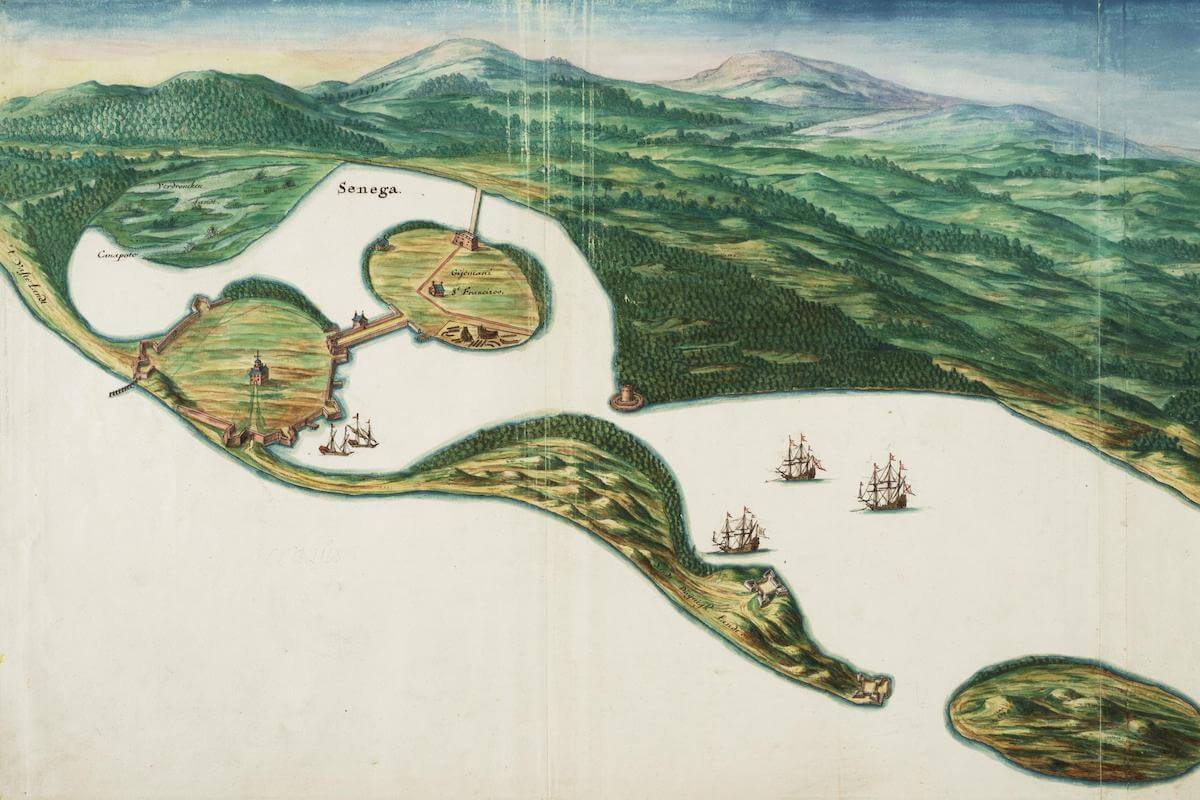 Senegal is a French colony on the western coast of Africa between Gambia River and the Sahara. It extends 900 miles inland, covers 80,000 square miles and has 1,200,000 inhabitants. The colony is under civil administration, and comprises the communes of St. Louis, the capital; Dakar, a fortified naval station that is the seat of the general government of French West Africa; Rufisque; and Goree.
These are directly under the governor, and the inhabitants, numbering 107,826, are French citizens and elect a deputy to the Parliament at Paris. The colony also includes nine circles under other administrators, where the natives are not citizens of France, and other districts that govern themselves under French protectorates. Everything outside of the territories mentioned is the Senegal-Niger colony.
French settlement began as early as 1637, but the colony was taken by the English in 1756 and, except in 1779, held till 1815, when it passed permanently into the hands of France. Progress began in 1854, and prosperity has grown ever since. The colony is self-supporting. The chief towns have schools with over 2,000 pupils. The natives cultivate maize, millet and rice. Other products include castor-beans, cocoanuts, ground-nuts, gums, kola and rubber. The domestic animals are camels, cattle, goats and sheep. Copper, gold, mercury and silver are found.
The industries comprise brickmaking, jewelry, pottery and weaving. The imports in 1909 were valued at 67,912,239 francs, the exports at 59,164,917 francs. There are nearly "600 miles of railway 1,241 of telegraph and about 200 of telephone. A submarine cable has connected Dakar with Brest, France, since April of 1905. Dakar also has regular steamship-service to French ports, Hamburg and Liverpool. The chief railroad is the line along the coast that connects Dakar, Rufisque and St. Louis. Another runs from Kayes, the head of flood-navigation on Senegal River (490 miles from St. Louis), to the Niger, so that one can go from Paris to Timbuktu by train and steamer. At Dakar extensive improvements, including a dry-dock, are under way
References:
The New Student's Reference Work (1914) pg. 1723
Available Books
View All Regions