Persia Collection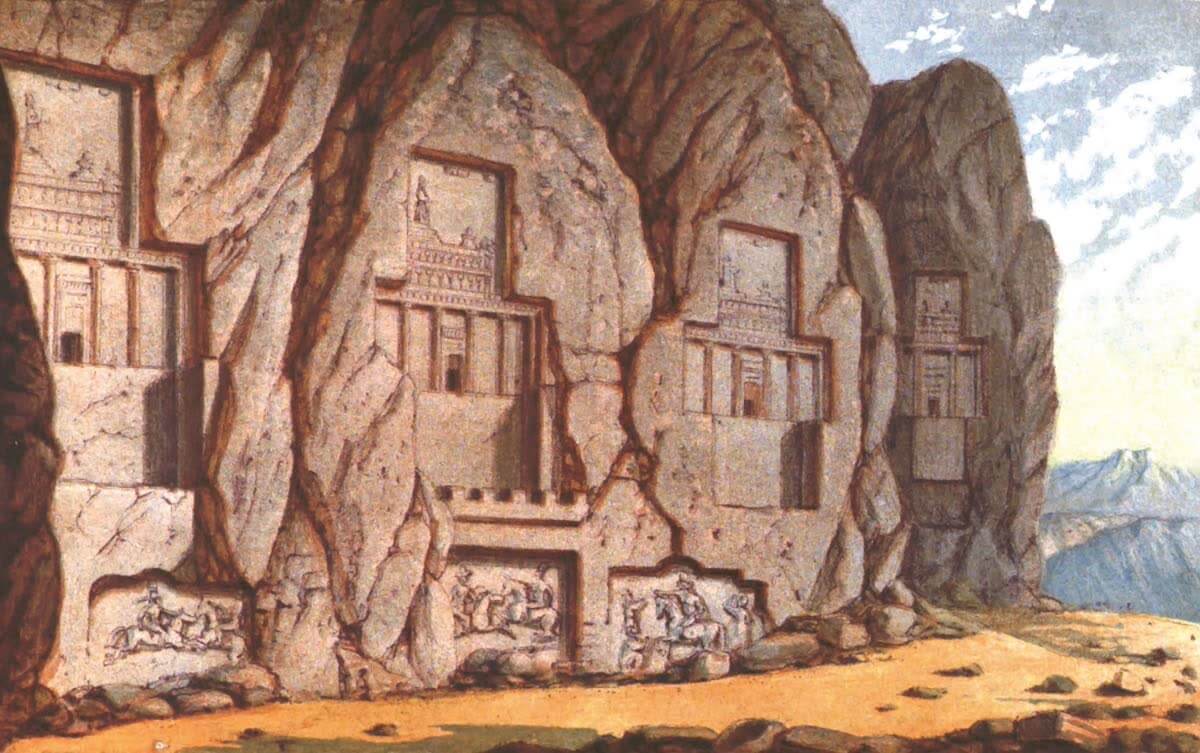 Persia was a kingdom of western Asia, bounded on the N. by the Caspian Sea and the Russian Transcaucasian and Transcaspian territories, on the E. by Afghanistan and Baluchistan, on the S. by the Arabian Sea and the Persian Gulf, and on the W. by Turkish territory.
Long before the Christian era the satrapies of Darius comprehended roughly an immense range of territory, from the Mediterranean to the Indus and from the Caucasian chain and Jaxartes to the Persian Gulf and Arabian Ocean. In the 17th and 18th centuries A.D. the conquests of Abbas and Nadir kept up these boundaries more or less on the east, but failed to secure them on the west, and were limited to the Caucasus and Oxus on the north.
Persia of the present day is not only, in the matter of geographical definition, far from the vast empire of Sacred Writ and remote history, but it is not even the less extensive dominion of the Safawi kings and Nadir Shah. It may be said, however, to comprise now quite as much settled and consolidated territory as at any period of its political existence of which we can speak with authority.
In the early 1900's the principal cities of Persia with their populations as estimated in 1908 are: Teheran (280,000); Tabriz (200,000); Isfahan (100,000); Meshed (80,000); Kerman, Resht, Shiraz (60,000); Barfurush, Kazvin, Yezd (50,000); Hamadan, Kermanshah (40,000); Kashan, Khoi, Urmia (35,000); Birjend, Burujird, Bushire, Dizful, Kum, Senendij (Sinna), Zenjan (25,000 to 30,000); Amol, Ardebil, Ardistan, Astarabad, Abekuh, Bam, Bander, Abbasi, Bander Lingah, Darnghan, Dilman, Istahbanat, Jahrum, Khunsar, Kumishah, Kuchan, Marand, Maragha, Nishapur, Sari, Sabzevar, Samnan, Shahrud, Shushter (10,000 to 20,000).
In 1881 the estimated the population of Persia at 7,653,600, 1,963,800 urban, 3,780,000 rural and 1,909,800 wandering ("Bevolkerung der Erde," p. 28, Ency. Brit. 9th ed. p. 628); and, allowing for an increase of about 1% per annum the population for 1910 may be estimated at 10 millions. No statistics whatever being kept, nothing precise is known of the movement of the population. During the ninth decade of the 19th century many Persian subjects emigrated, and many Persian villages were deserted and fell to ruins; since then a small immigration has set in and new villages have been founded.
References:
1911 Encyclopaedia Britannica, Volume 21 pgs. 187-252..
Available Books
Images
Maps
View All Regions