Palmyra Collection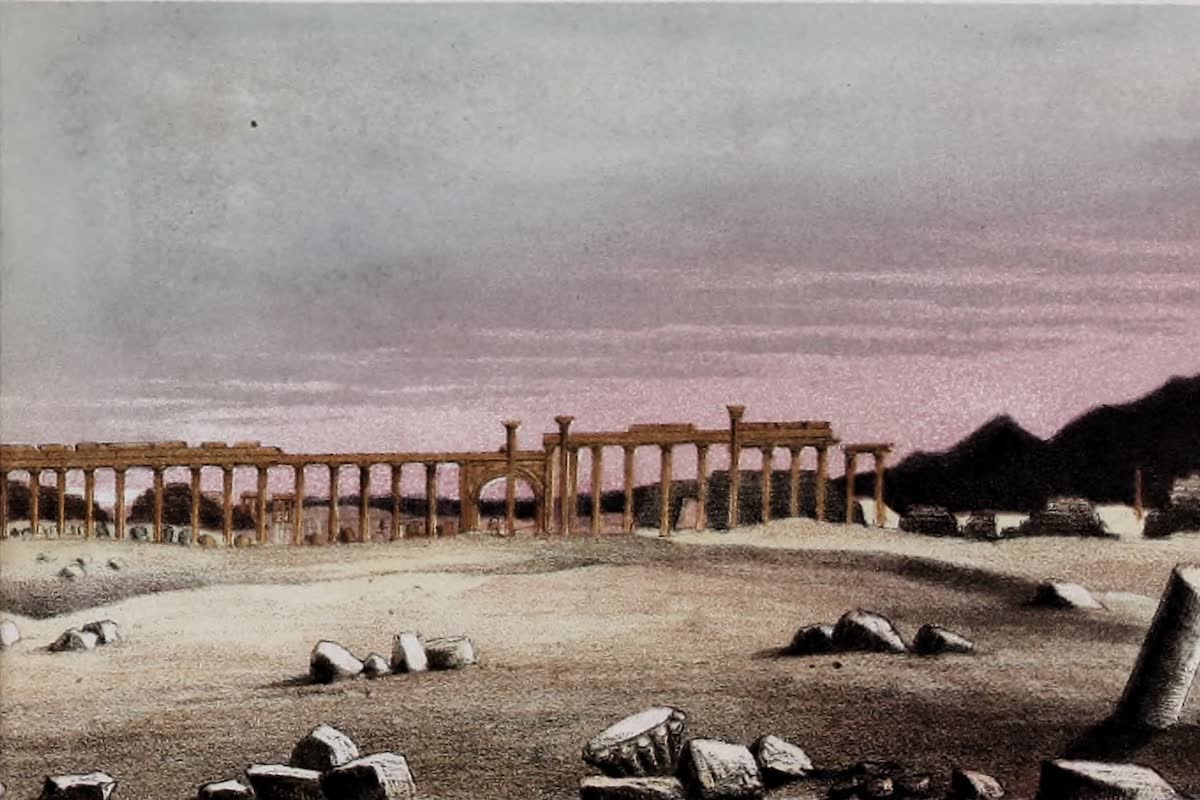 An oasis in the Syrian desert, north-east of Damascus, Palmyra contains the monumental ruins of a great city that was one of the most important cultural centres of the ancient world. From the 1st to the 2nd century, the art and architecture of Palmyra, standing at the crossroads of several civilizations, married Graeco-Roman techniques with local traditions and Persian influences.
First mentioned in the archives of Mari in the 2nd millennium BC, Palmyra was an established caravan oasis when it came under Roman control in the mid-first century AD as part of the Roman province of Syria. It grew steadily in importance as a city on the trade route linking Persia, India and China with the Roman Empire, marking the crossroads of several civilisations in the ancient world.
A grand, colonnaded street of 1100 metres' length forms the monumental axis of the city, which together with secondary colonnaded cross streets links the major public monuments including the Temple of Ba'al, Diocletian's Camp, the Agora, Theatre, other temples and urban quarters. Architectural ornament including unique examples of funerary sculpture unites the forms of Greco-roman art with indigenous elements and Persian influences in a strongly original style. Outside the city's walls are remains of a Roman aqueduct and immense necropolises. Discovery of the ruined city by travellers in the 17th and 18th centuries resulted in its subsequent influence on architectural styles.
The city grew wealthy from trade caravans; the Palmyrenes became renowned as merchants who established colonies along the Silk Road and operated throughout the Roman Empire. Palmyra's wealth enabled the construction of monumental projects, such as the Great Colonnade, the Temple of Bel, and the distinctive tower tombs
Palmyrene Empire
The Palmyrene Empire was a short-lived splinter state of the Roman Empire resulting from the Crisis of the Third Century. Named after its capital and largest city, Palmyra, it encompassed the Roman provinces of Syria Palaestina, Arabia Petraea, and Egypt, as well as large parts of Asia Minor.
The Palmyrene Empire was ruled by Queen Zenobia, officially as regent for her son Vaballathus, who inherited the throne in 267 at age ten. In 270, Zenobia rapidly conquered most of the Roman east, attempting to maintain relations with Rome as a legitimate power. In 271 she claimed the imperial title for both herself and her son, fighting a short war with the Roman emperor Aurelian, who conquered Palmyra and captured the self-proclaimed Empress. A year later the Palmyrenes rebelled, which led Aurelian to destroy Palmyra.
Available Books
Images
View All Regions