Minoans Collection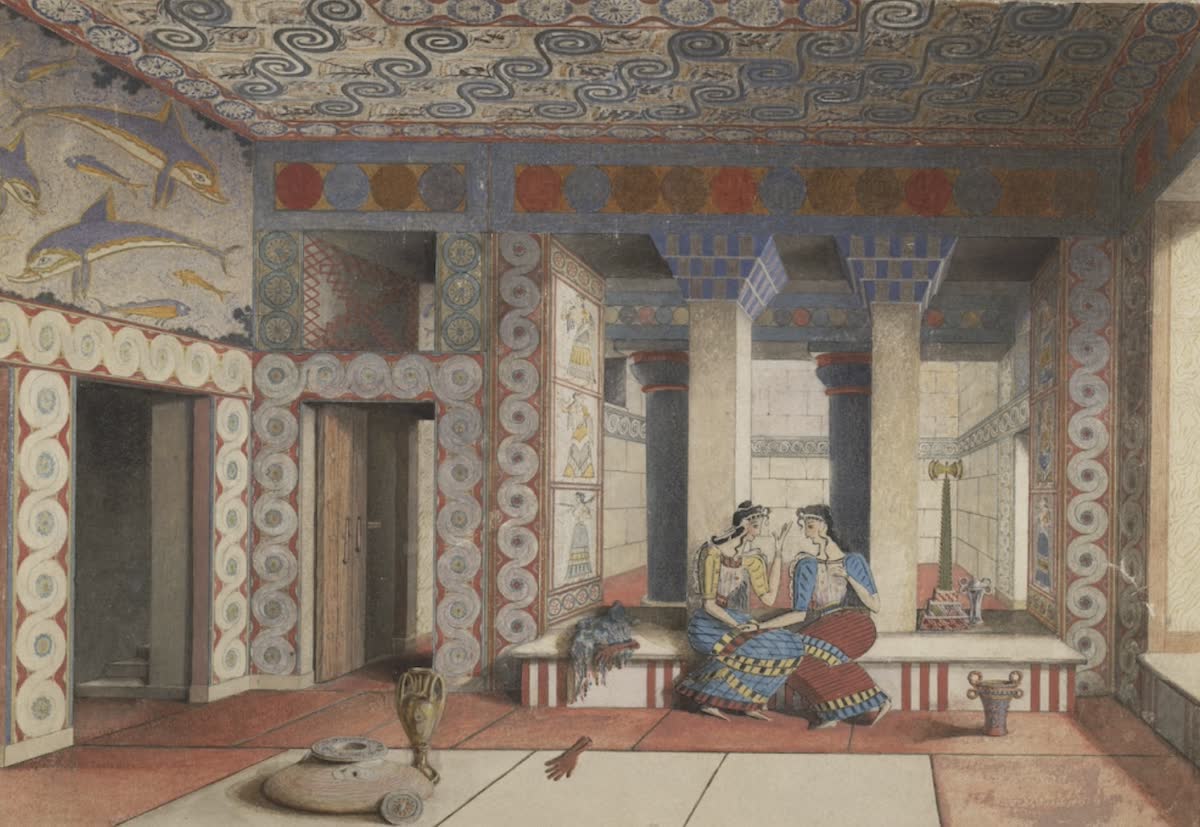 The recent exploration and excavation of early sites in Crete have entirely revolutionized our knowledge of its remote past, and afforded the most astonishing evidence of the existence of a highly advanced Early, Middle and Late "Minoan" periods. civilization going far back behind the historic period.
Great "Minoan" palaces have been brought to light at Cnossus and Phaestus, together with a minor but highly interesting royal abode at Hagia Triada near Phaestus. "Minoan" towns, some of considerable extent, have been discovered at Cnossus itself, at Gournia, Palaikastro, and at Zakro.
The cave sanctuary of the Dictaean Zeus has been explored, and throughout the whole length and breadth of the island a mass of early materials has now been collected. The comparative evidence afforded by the discovery of Egyptian relics shows that the Great Age of the Cretan palaces covers the close of the third and the first half of the second millennium before our era.
According to the received tradition, Minos was a king of Cnossus in Crete; he was a son of Zeus, and enjoyed through life the privilege of habitual intercourse with his divine father. It was from this source that he derived the wisdom which enabled him to give to the Cretans the excellent system of laws and governments that earned for him the reputation of being the greatest legislator of antiquity. At the same time he was reported to have been the first monarch who established a naval power, and acquired what was termed by the Greeks the Thalassocracy, or dominion of the sea.
References:
1911 Encyclopædia Britannica, Volume 7. pp. 418-430.
Available Books
View All Regions