Mauritius Collection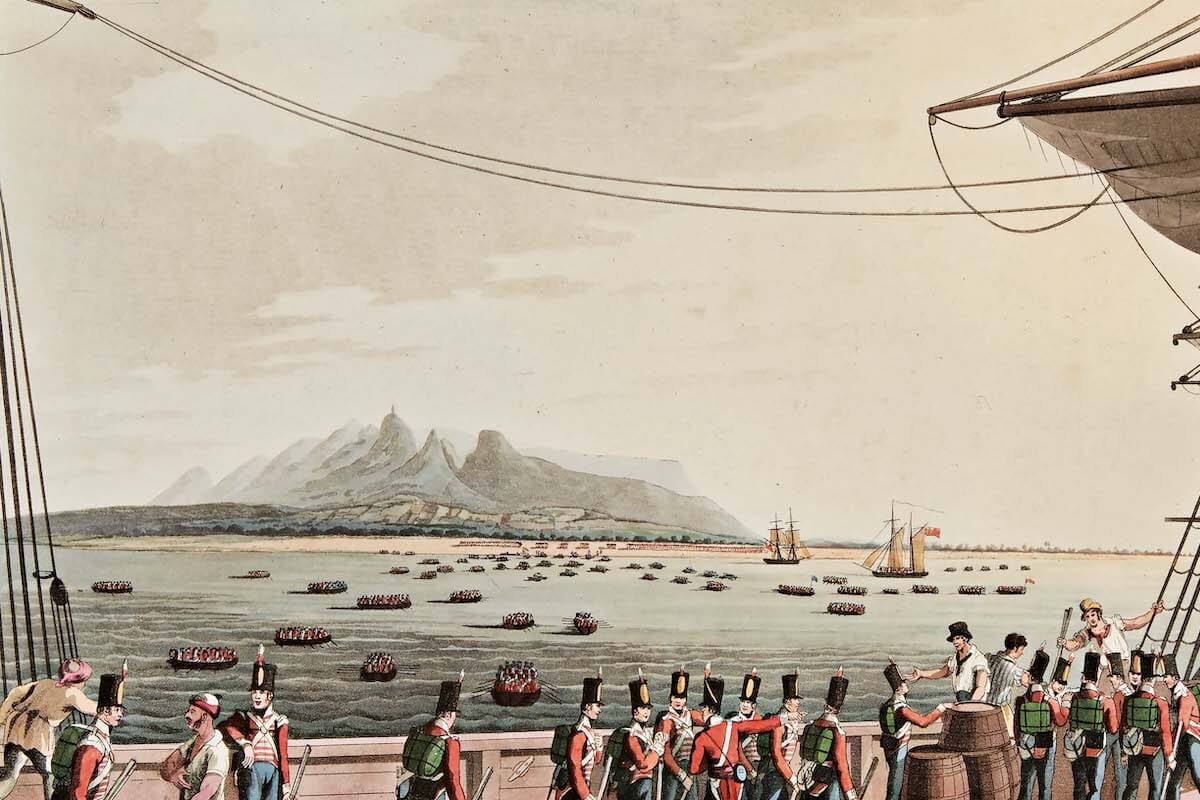 Mauritius or Isle of France, an island and British colony in the Indian Ocean, 500 miles east of Madagascar. It is of volcanic formation. The surface is a tableland rising into ridges 500 to 2,700 feet high, the highest peak, Riviere Noire, being 2,711 feet above sea-level. Lava, basalt and volcanic lakes occur.
The picturesque beauty of the Isle of France, as the French called it, covered with forests, is described in St. Pierre's Paul and Virginia and Besant and Rice's My Little Girl. But in the i9th century the woods were cut down to make room for sugar-cane plantations. Among the native trees are the ebony, cocoanut palm, bamboo, benzoin, ironwood and traveler's tree. There are many tropical fruits, besides food-plants, as sugar, vanilla, coffee, cocoa, corn, rice, yams and manioc. Terrific cyclones are common.
The educated upper classes are mostly descendants of the French colonists. There are many primary and secondary schools and a royal college. There are a number of negroes, Malagasi, Singhalese, Malays and Chinese; but the bulk of the people are coolies, who have been brought in nearly every year since 1842 to work the sugar-fields. The capital is Port Louis (population 52,740).
The island is passing into the hands of Chinese and Hindus, who are supplanting Europeans as owners as well as workers. The great crop is sugar, though large quantities of rum, cocoanut-oil, vanilla, Mauritius hemp, aloe-fiber, drugs and caoutchouc are exported. Mauritius is a British colony, and is ruled by a governor and executive council.
The island was discovered by Mascarenhas in 1561, who found it uninhabited. The Portuguese abandoned it, and it was seized by the Dutch in 1598, who named it after their Prince Maurice; but they in turn abandoned it in 1710. The French were its next masters, and introduced sugar-raising, which made its prosperity. The English gained possession in 1810. There are 121 miles of railway and 333 of telegraph. There is a cable through the Seychelles Islands to Zanzibar.
Its exports in 1905 reached a total value of 34½ million rupees, and its imports were 18 million. The area of the island is 705 square miles. Population, including about 3,000 military (in barracks) and non-resident, shipping people, 378,195. Among the dependencies of Mauritius are Rodrigues (3,162) and a number of smaller islands in the group.
References:
See works by J. G. Baker and G. Clark and Keller's Madagascar, Mauritius and other East African Islands.
The New Student's Reference Work (1914) pp. 1190-1191.
Available Books
Images
View All Regions