Maldives Collection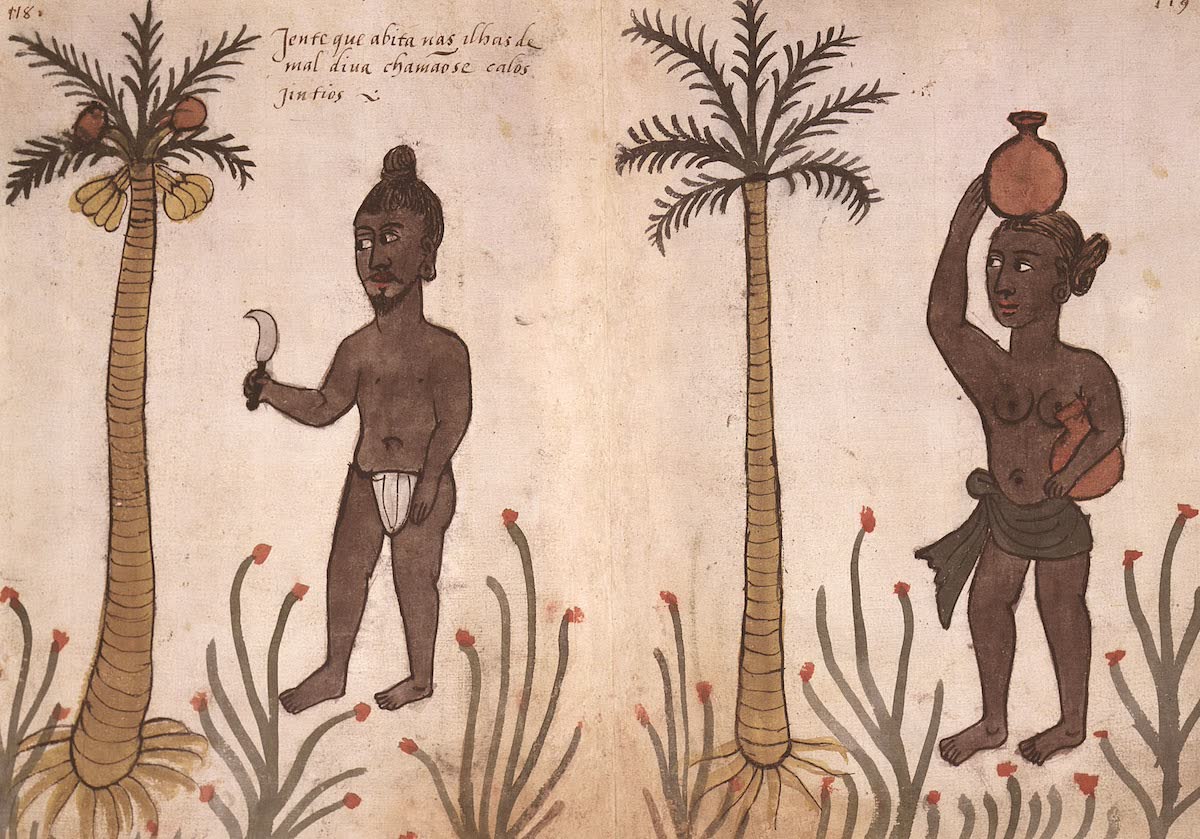 The Maldive Islands are a chain of several hundred tiny coral islands in the Indian Ocean stretching 550 m. southward from a point 300 m. SW. of Cape Comorin, 200 of which are inhabited; Male is the residence of the sultan, who is a tributary of the governor of Ceylon; the natives are akin to the Singhalese, and occupy themselves gathering cowries, cocoa-nuts, and tortoise-shell for exportation. Today they compose the Republic of Maldives and the island of Minicoy in the Union Territory of Lakshadweep of India.
Historically Minicoy was within the domain of the sultans of the Maldives. In 1790 Minicoy was surrendered to the Court of Directors of the East India Company and thus became part of the territory of the Madras presidency of British India. In 1858, following the Indian Mutiny of 1857, the control of British India transferred from the East India Company to the British Crown, and a decade later Queen Victoria was proclaimed empress.
The Maldive Islands became a British protectorate in 1887. At the time of the partition of India of 1947, Minicoy transferred automatically to the new Union of India, while the remainder of the Maldives continued as a self-governing sultanate, under the status of British protection, ultimately achieving full independence in 1965.
Linguistically, Minicoy remains linked to the rest of the island group.
Available Books
View All Regions