Gibraltar Collection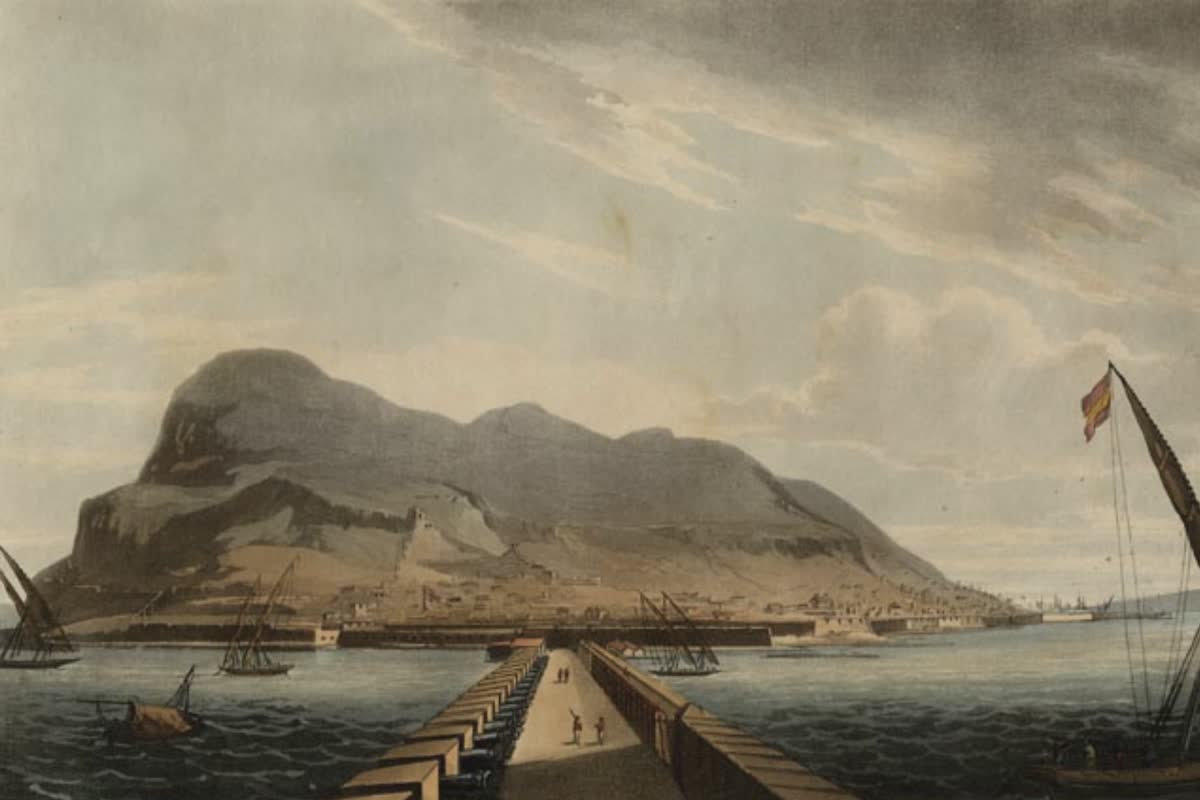 Gibraltar is an island located at the southern tip of the Iberian Peninsula. The landscape is dominated by the Rock of Gibraltar at the foot of which is a densely populated town area.
In 1704, Anglo-Dutch forces captured Gibraltar from Spain during the War of the Spanish Succession on behalf of the Habsburg claim to the Spanish throne. The territory was ceded to Great Britain in perpetuity under the Treaty of Utrecht in 1713.
The Town
The modern town of Gibraltar is of comparatively recent date, nearly all the older buildings having been destroyed during the great siege (1779-1783). The town lies, with most of its buildings crowded together, at the north-western corner of the Rock, and covers only about one-ninth part of the whole area; only a small part of it is on level ground, and those of its narrow streets and lanes which are at right angles to the line wall, or sea front, are for the most part, except at their western ends, little more than ramps or rough stairs formed of rubble stones, contracting in places into stone steps.
The public buildings present few, if any, features of general interest. The "Convent" rebuilt upon the remains of an old Franciscan monastery is the official residence of the governor. The Anglican cathedral is a poor imitation of Moorish architecture. The garrison library has excellent reading rooms and a large number of volumes of miscellaneous interest. The civil hospital is a well-planned and roomy modern building. The courthouse and exchange buildings are suited to the needs of the town.
The antiquary may here and there find the remains of a Moorish bath forming part of a stable, or fragments of a sculptured stone gateway bearing the arms of Castile or of Aragon built into the wall of a modern barrack. In a small disused graveyard, near Southport gate, lie buried a number of those who fell at Trafalgar. To the south of the town are the Alameda parade and gardens, a lunatic asylum, the dockyard, graving docks and the naval and military hospitals.
Available Books
Images
View All Regions