Flanders Collection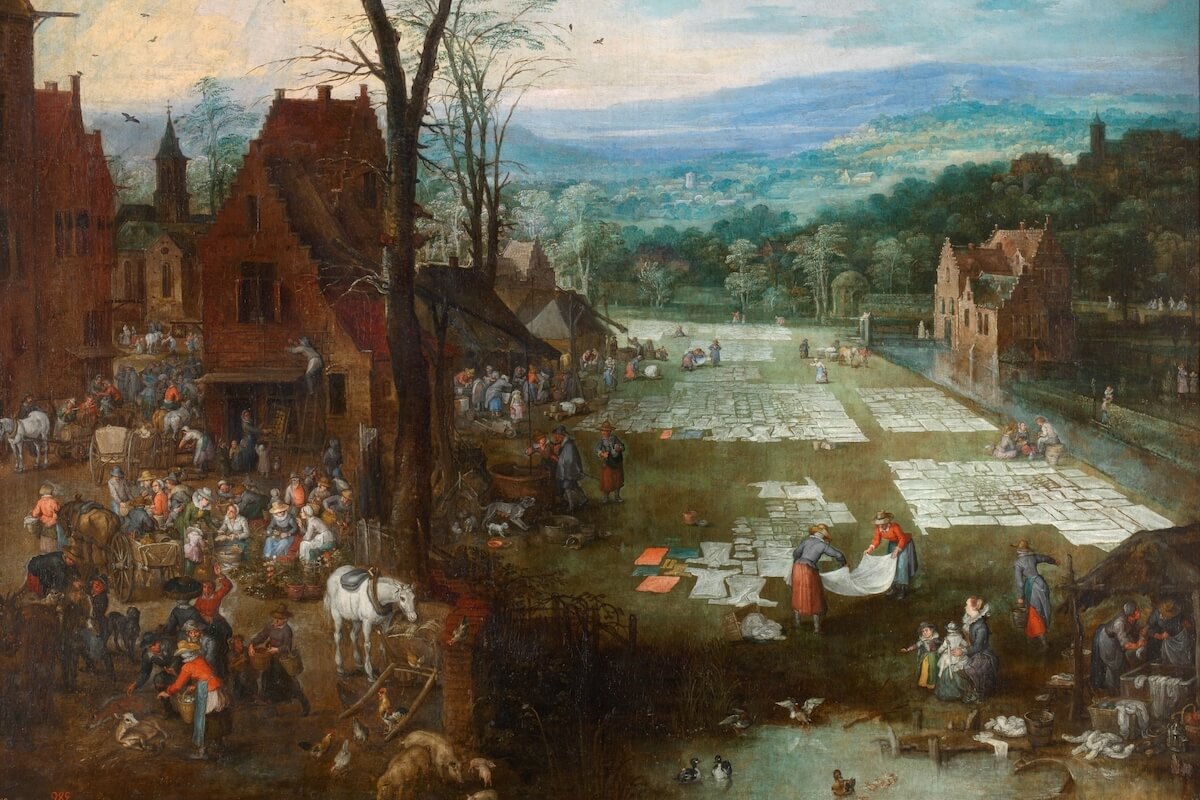 Flanders, the country of the Flemings, lying on the North Sea, embraced the present Belgian provinces of East and West Flanders, the southern portion of Zealand in Holland and the greater part of ancient Artois in France. It was originally inhabited by Belgic tribes, on whose subjection by one of Caesar's lieutenants it was added to Roman Gaul.
It was afterwards overrun by Franks, and, by the treaty of Verdun, Flanders was added to Neustria. The first government of the country was presided over by a count, Baldwin I, appointed by the king of France in 837. The town of Valenciennes was added in 1006, as were also Ghent and the Zealand Islands. Under Baldwin V the counties of Alost, Tournai and Hainauit were added.
On his death the Netherlands portion was set aside for Baldwin's younger son, who, on the death of his elder brother, wrested Flanders from the widow, leaving to her and her son Hainault only. From this time to the end of the 12th century the Flemish territories remained thus divided. In the 10th and 11th centuries Flanders rose to be the chief center of wool-weaving in Europe.
In 1256 the Zealand Islands were given to the count of Holland, and they still remain in Holland's possession. From 1302 to 1320 the Flemings struggled successfully with France. In 1529 France resigned her claims to Flanders, and with the accession of Philip II to the throne of Spain the history of Flanders becomes identical with that of the Spanish Netherlands. The treaty of Westphalia transferred Dutch Flanders to the United Netherlands, whilst by the treaties of the Pyrenees in 1659, Nimeguen in 1678 and Utrecht in 1713 Louis XIV succeeded in adding to France Artois and a large part of French Flanders.
By this last treaty and that of Rastadt, in 1714, the remainder of Flanders was assigned to Austria, and is known as the Austrian Netherlands. On the formation of the new kingdom of Belgium, in 1831, the provinces of East and West Flanders were united with it. The area of these provinces is 2,408 square miles, with a population of 2,004,784. West Flanders abuts on the North Sea, and has a fertile soil, good for growing flax and cotton, and is also noted for its cattle and leather-trade.
The people of both provinces are chiefly Roman Catholics and of Flemish stock. Ghent (pop. 164,659) is the capital of East Flanders; while Bruges (pop. 53,995) is the chief town of West Flanders, with its seaport of Ostend (pop. 41,698). The active industries of West Flanders include fishing, lace-making and spinning and weaving linen, together with the growing of flax, hops and tobacco. In East Flanders the industries are much the same, in addition to cattle raising and the manufacture of cloth and paper. The two principal rivers are the Scheldt and the Lys.
References:
The New Student's Reference Work (1914)
Available Books
Images
View All Regions