Fingal's Cave Collection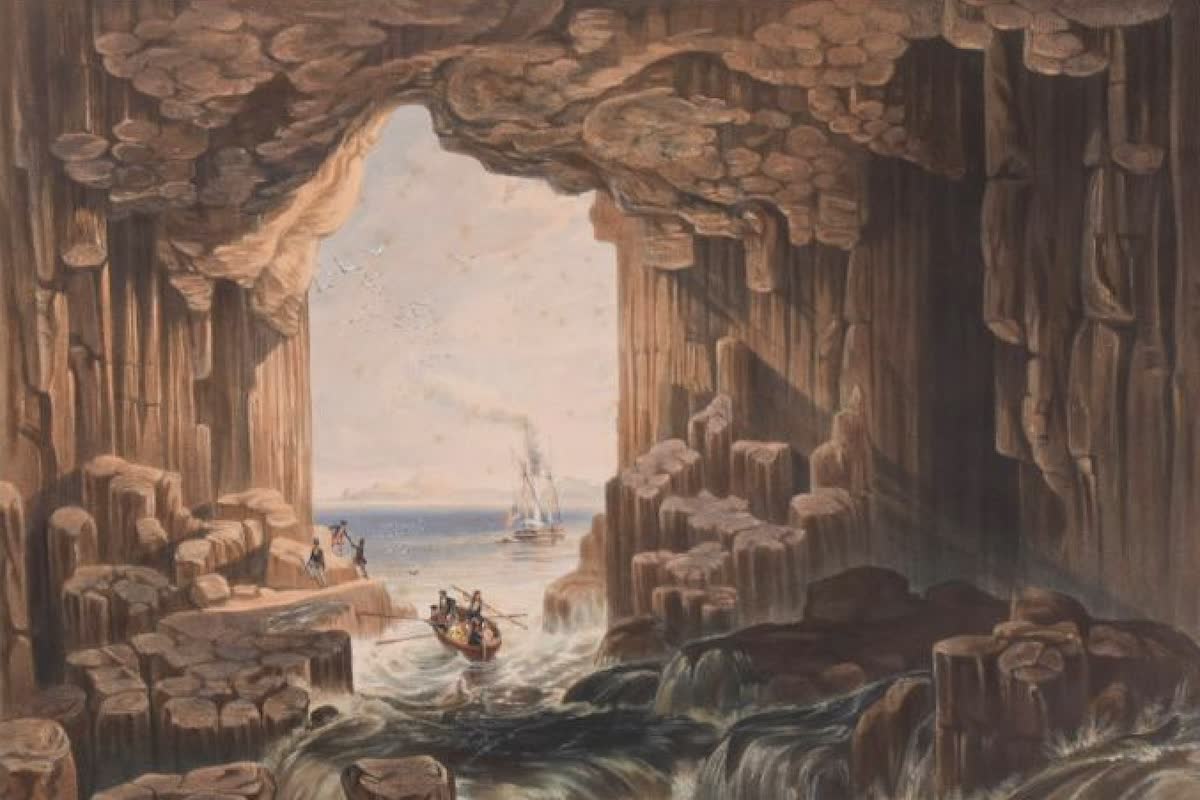 Fin?gal's Cave, a cave or grotto on the island of Staffa, on the west coast of Scotland. It is probably named after Fingal, the Gaelic hero. The cave is 227 feet long and 42 feet broad at the entrance, and can be entered by small boats, the sea being 20 feet deep at low water in the cavern. It looks somewhat like a Gothic church, with its tall pillars and stalactites of many colors, and is one of the most picturesque grottoes known.
References:
The New Student's Reference Work (1914)
Available Books

There are no works available for the Fingal's Cave collection.
View All Regions