Easter Island Collection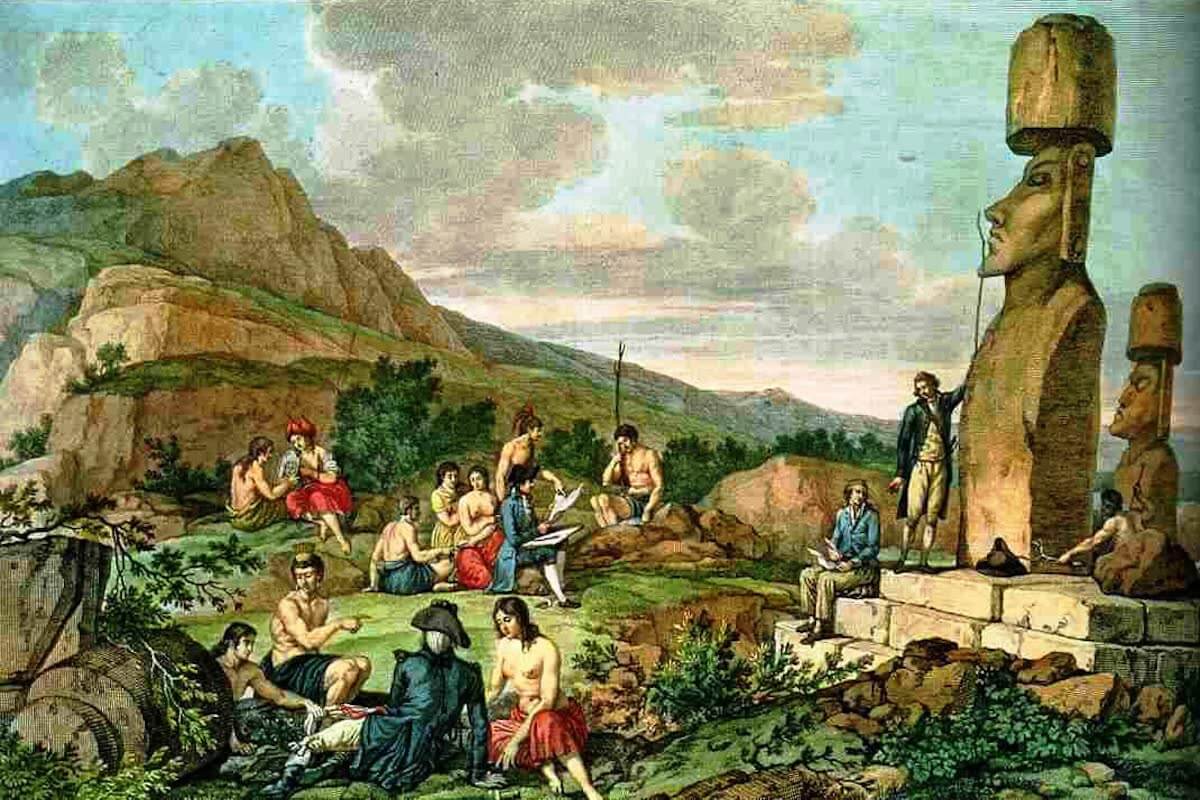 The Dutchman Jacob Roggeveen, in the course of a voyage round the world in 1721-1722, crossed the Pacific from east to west, and discovered Easter Island, some of the northern islands of the Paumotu Archipelago, and (as is generally supposed) a part of the Samoan group. The voyages of the celebrated Captain James Cook took the British to these islands next. In 1786 Jean Francois Galoup de La Perouse visited Easter Island as well.
Some of the most remarkable prehistoric ruins are on Easter Island, where immense platforms built of dressed stone without mortar are found, together with stone images.
Available Books

There are no works available for the Easter Island collection.
View All Regions