Curacao Collection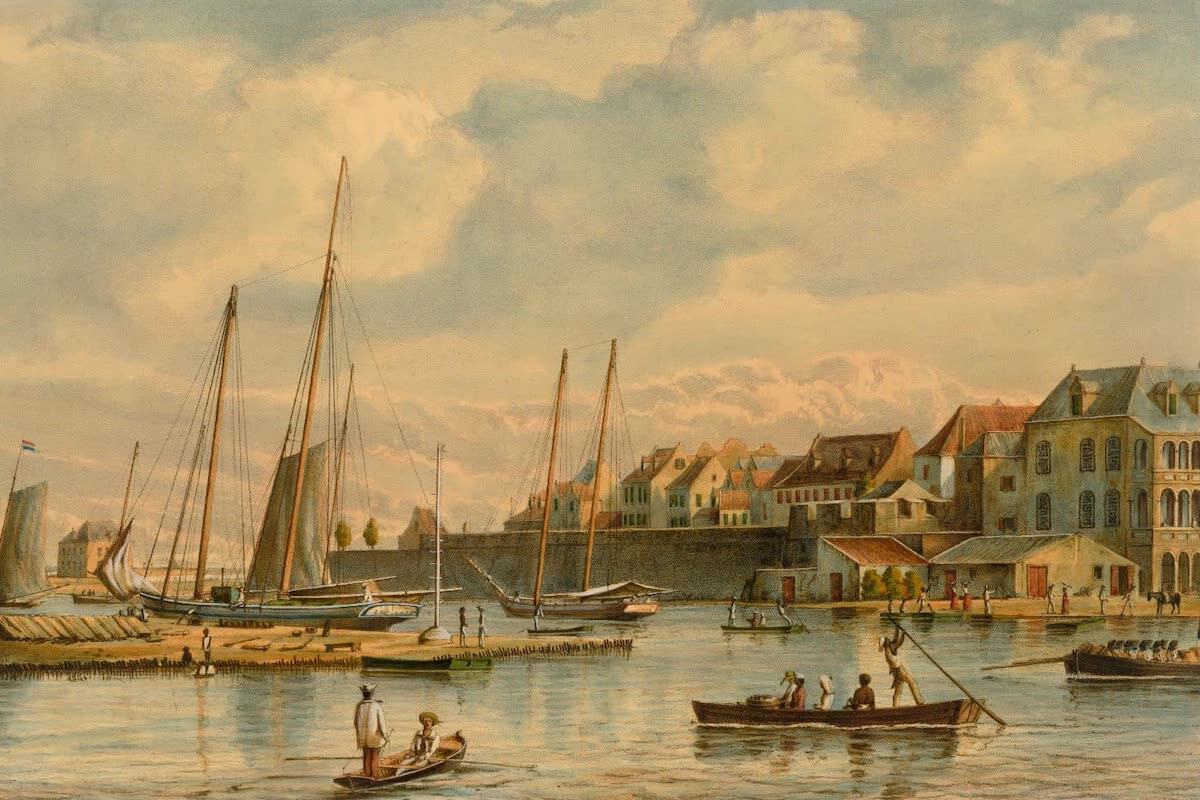 Curacao (k8D-rd-so') is the most important of the Dutch West Indies. It is situated about 40 miles from Venezuela, and is about 40 miles long by 10 broad, covering an area of 210 square miles. The chief product is salt. From the peel of the Curacao orange is made, in Holland, the Curacao liqueur.
The capital, Willemstad, is the headquarters of the government of the Dutch West Indies, including besides Curacao, Aruba, Bonaire, St. Eustache, Saba and the Dutch part of St. Martin, with a population of 53,486. The trade is mainly with the United States, and consists of maize, beans, pulse, salt and phosphate of lime, besides cattle.
Curacao was discovered by the Spaniards in 1527, was taken by the Dutch in 1634, conquered by the English in 1798 and again in 1806, and restored to Holland in 1814. Population, 31,587.
References:
The New Student's Reference Work (1914) pg. 487.
Available Books

There are no works available for the Curacao collection.
View All Regions