Ceylon Collection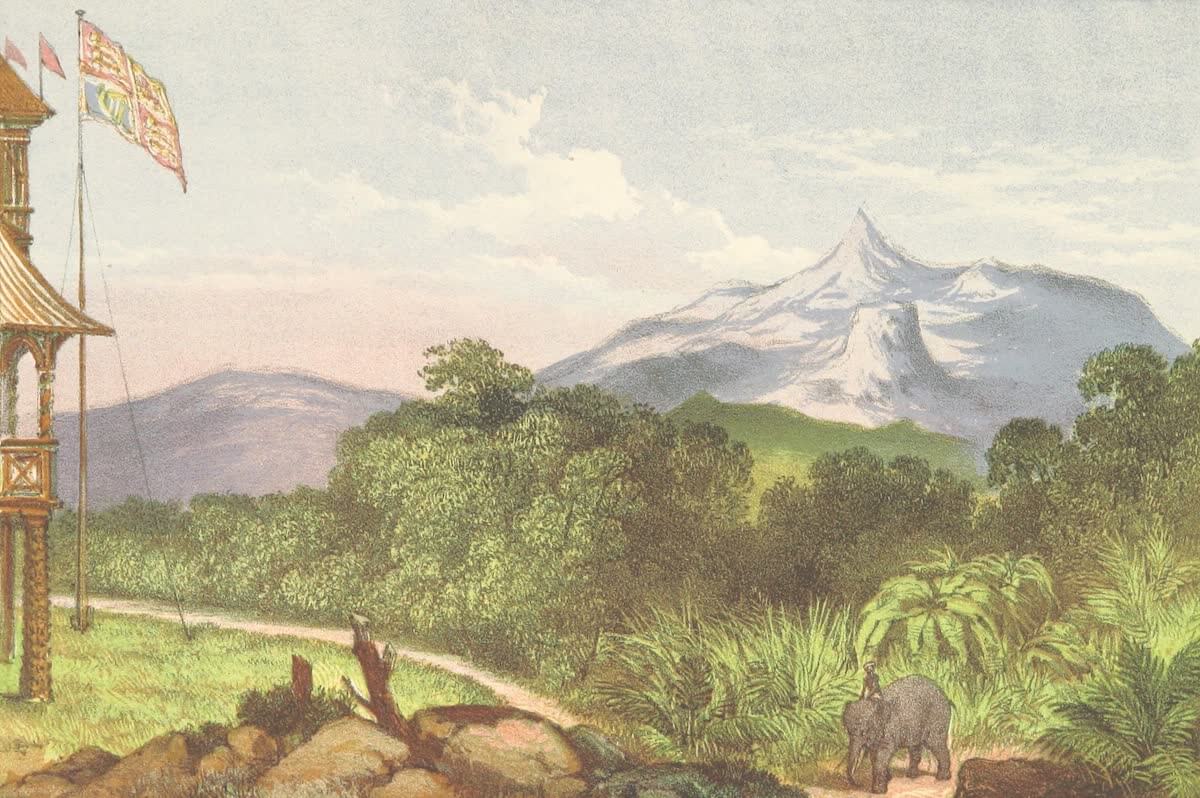 Ceylon (se-lon'), an island and British colony in the Indian Ocean, southeast of India. Its greatest length is 266 miles; its greatest width 140 miles; area, 25,332 square miles. The sea of sapphire-blue beating against tall rocks and the rich evergreen forests towering above, till they are lost in the clouds, make a picture that can vie with any scenery in the world.
In the north of the island ruined cities have been discovered, bringing to light rock-hewn temples, cave temples, relic shrines which almost compare with the pyramids of Egypt and gigantic water-tanks on which an immense amount of labor must have been bestowed. The Portuguese settled on the island in 1517, but were driven out by the Dutch in 1658, who were in turn conquered by the British, in 1796. The chief town is Colombo (population, 158,228). Population, chiefly Singhalese and Tamils, 3,592,397.
Surface and Drainage. Rolling plains cover the most of the island, and in the south mountains rise 8,000 feet in height. There are but one important river and two natural harbors; but the breakwater, which has been built at the capital, Colombo, has brought the bulk of commerce thither.
Plants and Animals. Most of the great tropical plants and trees are found here, noticeably tree-ferns often 25 feet high, scarlet flowering rhododendrons and tufted bamboos. The largest animal is the elephant, usually without tusks. Of the natives, the most numerous are the Singhalese, who are believed to be colonists from the valley of the Ganges.
Products and Resources. The great exports are tea, coffee and cinchona bark. The gems of Ceylon are well known. Here are found sapphires, rubies, topazes, garnets and amethysts, while the pearl-fisheries form a great British monopoly.
People and Religion. The men look very womanish, with their delicate features, their earrings, their long hair brushed back from the forehead and held by combs and their waist-cloths like petticoats. The Singhalese are Buddhists and do homage to the footstep of Buddha on the top of Adam's Peak, while his tooth is carefully kept in a rich shrine. Good work is being done in Ceylon by Christian missions and schools.
References:
The New Student's Reference Work (1914) pp. 361-362.
Available Books
Images
View All Regions