Central America Collection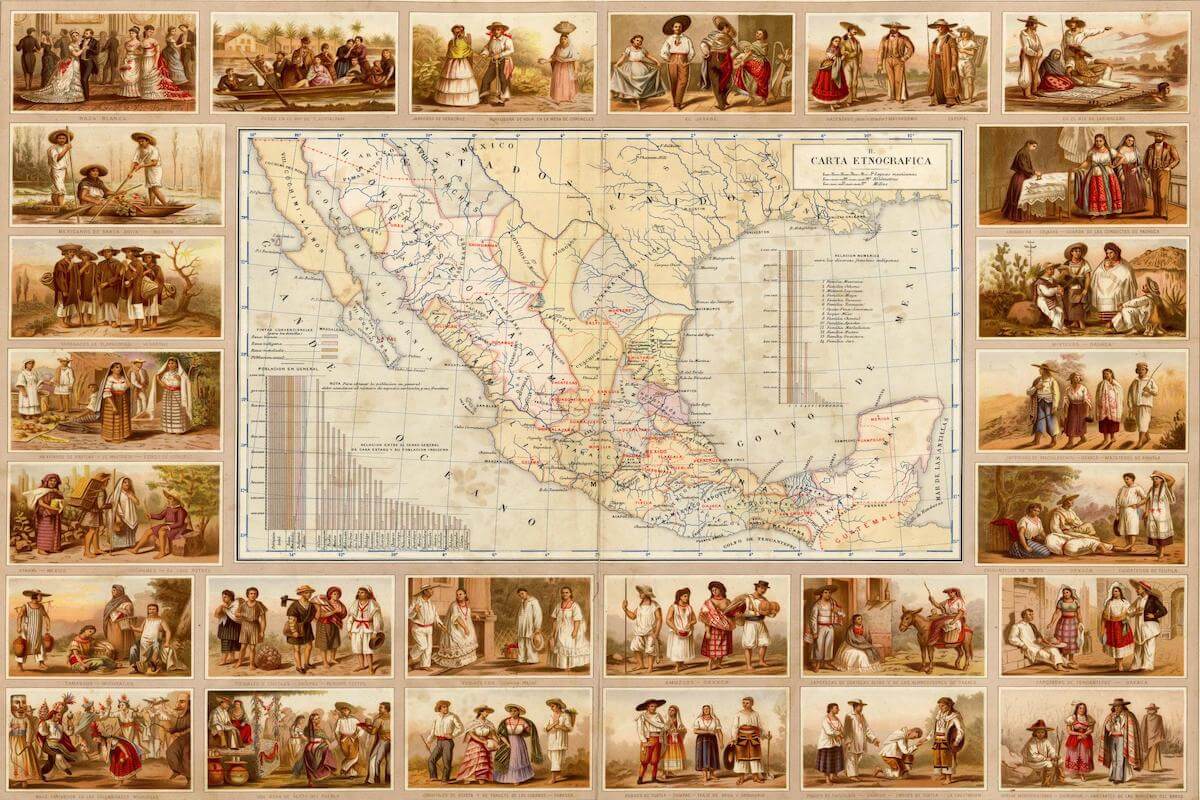 Central America is geographically at the southern end of North America, lying between Mexico, Colombia, the Caribbean Sea and the Pacific. The coast of Central America was visited by Rodrigo de Bastidas in 1500, and by Columbus in 1502. It was invaded by Cortez in 1524. Guatemala and Salvador were held by Alvarado, second in command to Cortez. For three centuries the country was under Spanish rule and subject to frequent disturbances and harsh conditions.
Central America was the home of the Aztecs, and is rich in remains of this ancient civilization. The present inhabitants are Creoles or Spanish-speaking whites, Indians, Negroes and mixed races. Nation states in the region in the early 1900's include Belize (British Honduras), Costa Rica, Guatemala, Honduras, Nicaragua, Panama and Salvador. Belize is a British possession, the remaining states independent republics.
+ Read More
Independence was achieved in 1821, and in 1823 a republic was formed by the union of the five provinces. Slavery was abolished in 1824, but after dissensions and civil war the republic was dissolved in 1838. The progress of the country has since been retarded by frequent wars and revolutions. In 1907 a meeting of delegates from all the states was held in Washington, U. S. A., and an agreement was made that all differences which may occur shall be submitted to a peace-court at Costa Rica.
At Tehuantepec, Mex., is a broad plain. In northern Guatemala the mountains begin, close to the Pacific, extending through Salvador, Honduras and Nicaragua. Not of great height, they consist of detached ranges with volcanic peaks, some of which are active. Then comes the depression nearly filled by Lake Nicaragua, the largest inland body of water south of the great lakes. In Costa Rica highlands follow. Panama is a low plateau. The rivers flow mostly into the Gulf and the Caribbean. The climate is tropic and pestilential on the shores and along the streams, but moderate and healthful on the uplands. The rainfall is enormous, 200 inches at Panama, and creates heavy vegetation.
In geological formation, it differs from North and South America, and appears to belong to a different system, related to the West Indies, the mountain folds having an east and west trend, and apparently having no connection or relation to the Rocky Mountain and Andean systems of North and South America. Its length is 1,280 miles and maximum breadth 315 miles, dwindling to 28 miles at the Isthmus of Panama. The area is 207,474 square miles, and the population about 4,803,487, Panama included.
The animals of Central America are those of South America. There are heavy forests which are rich in mahogany and other valuable woods. The chief products are fruits, coffee, rubber, sugar, indigo and tobacco; corn, wheat and rice are grown to some extent. Mineral resources are great, including gold, silver, platinum, copper, lead, iron and zinc.
References:
The New Student's Reference Work (1914)
Regional Sub-Divisions
Available Books
Images
Maps
View All Regions