Arabian Sea Collection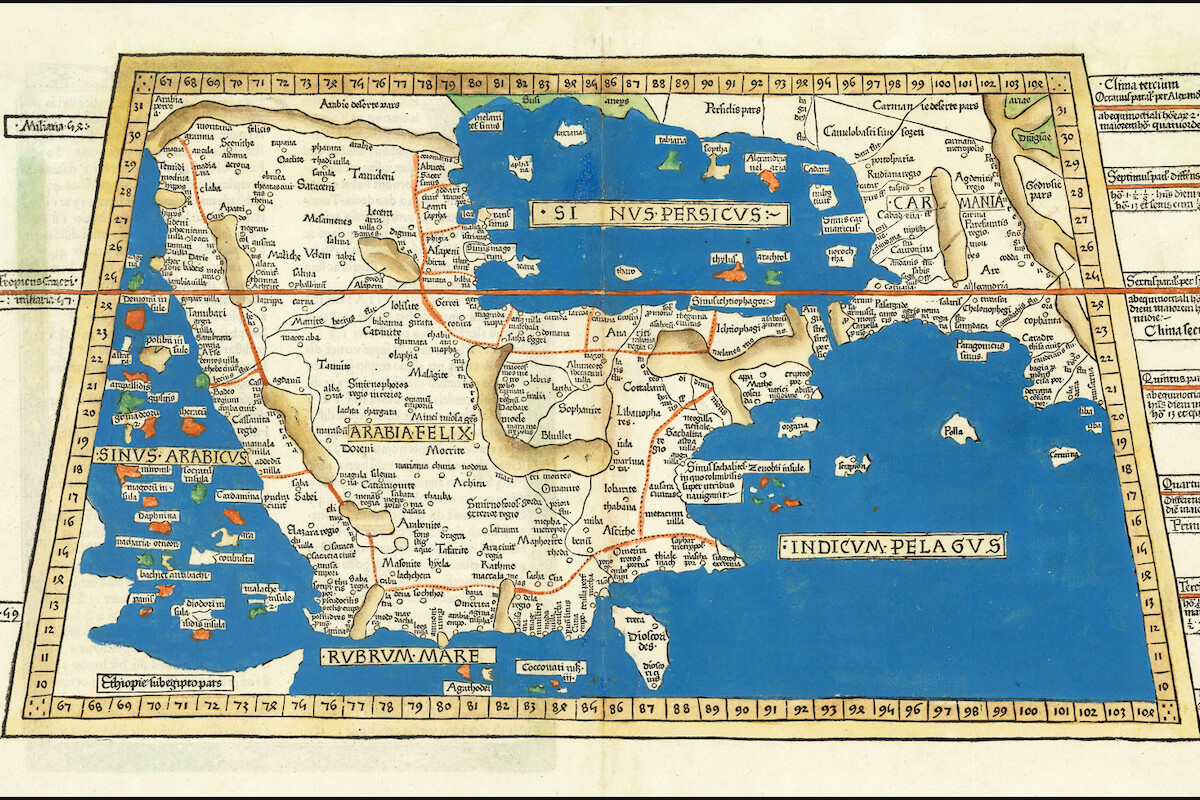 Arabian Sea, the upper part of the Indian Ocean, situated to the south of Persia and flanked by Arabia on the west and British India on the east. It has two extensions of its waters, northwest by way of the Gulf of Oman into the Persian Gulf, and southwest by way of the Gulf of Aden into the Red Sea. The latter, with its connection with the Mediterranean, through the Gulf of Suez, makes the Arabian Sea a great highway of traffic to Bombay and to Madras and Calcutta in the Bay of Bengal. The eastern inlets of the sea are the Gulfs of Cutch and Cambay in northwestern India, where it receives the waters of the Indus River.
References:
The New Student's Reference Work (1914)
Available Books

There are no works available for the Arabian Sea collection.
View All Regions