The Civil War in West Virginia
Creator(s):
Date: 1862
Regions:
Topics: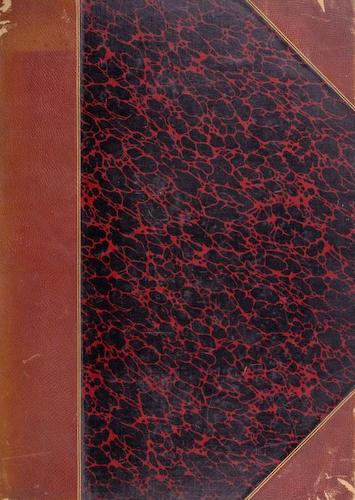 A series of lithographic views picturing army life and operations in the campaign in western Virginia (now West Virginia) in 1861.
J. Nep Roesler (1826-?), a Cincinnati resident, enlisted in the 47th Ohio Volunteer Infantry in 1861. A city directory for Cincinnati from 1861 lists Roesler's occupation as "lithographer, room 2, 4th & Walnut." The printers Ehrgott, Forbriger & Co. shared this address, perhaps an indication that Roesler worked with or for them. [Ehrgott & Forbriger were prominent lithographers in Cincinnati, from the 1850's on. They were well known for their commercial advertisements, sheet music, and military prints, and their work with color lithography].
Serving in the campaigns in western Virginia, Roesler was discharged on disability after he lost an eye. He transformed his eyewitness sketches of life as an ordinary soldier during the Civil War into these bold pictorial lithographs. The landscape is a powerful character, the cold, forlorn picket is shown against the dramatic backdrop of the western Virginia mountains and waterfalls. According to Mark Neely and Harold Holzer in their book "The Union Image: Popular Prints of the Civil War North" [UNC Press: 2000, p.67], Roesler has been undeservedly forgotten, partly because the scenes he depicted were minor battles, early in the war, with a decidedly infantryman's focus:
"While other artists often featured portrait likenesses of the officers and placed them in commanding positions, Corporal Roesler fixed his artistic gaze on the common soldiers of the regiment ... he was also remarkably forward-looking in his devotion to images of soldiers on picket. The Union soldiers, huddled in big tunics, greatcoats, and cloaks, peering under their broad-brimmed and tall-crowned hats, almost disappear in their loose clothing. They generally appear cold and jam their bare hands into pockets or stick them under their blanket rolls.
These are military images but not militaristic ones. The soldiers by no means dominate – nature does .... the portfolio of twenty prints thus contains but a single image with a flag in the foreground and no image in which the flag is the focus ... Roesler's ability to escape patriotic convention, as well as his real skills as a landscape artist, gave his portfolio a special place among popular prints of the Civil War." (9074).
+ Read More
Alternative title: Lithographs of Civil War Scenes, Chiefly in West Virginia / Binder's title: Scenes of the Rebellion.
20 lithograph plates, each 16 1/2 x 12 1/2 inches. "Sketched from nature & drawn on stone by J. Nep. Roesler Corpl. of Color Guard Comp. G. 47th. Regt. O.V.-U.S.A."
Caption titles for the 20 black & white plates are as follows: (1) "Picket on New River, Camp Anderson, W.V.," (2) "Picket on Lover's Leap (Road to the Log House), Camp Anderson," (3) "Fall near the Log House, Camp Anderson," (4) "Pickets in the woods after the engagement, near the Drill Ground, C Andrsn," (5) "Advance in the woods, C Andrsn," (6) "Skirmishing, New River," (7) "Log House on Miller's Ferry, Camp Anderson," (8) "Crossing to Fayetteville," (9) "Hawk's Nest, 800 feet high, on New River W.V.," (10) "View from Hawk's Nest, towards the East," (11) "View from Hawk's Nest, towards the West," (12) "Pickets on the road fr Cp Andrsn to Tompkin's Farm," (13) "Tompkin's Farm (Camp Gauley Mount.)," (14) "Fall on the road between Tompkin's Farm and Gauley Bridge W.V.," (15) "Camp, Gauley Bridge," (16) "View near Gauley Ferry," (17) "March to the landing," (18) "Crossing Little Birch River to Bulltown," (19) "Thunder-storm (Big Sewell Mountain) (Reconnoissance), (20) "Battle at Carnifax Ferry."
"Entered according to act of Congress in the year 1862 by J. Nep. Roesler in the Clerks Office of the District Court of the Southern District of Ohio."
First edition. Folio. 12.75 x 16.5 in (32.4 x 41.9 cm). Original publishers portfolio.
OCLC locates eight copies (Alabama, Virginia, Huntington, Cincinnati Public, West Virginia, Yale, Wisconsin Historical Society, American Antiquarian Society), only two of which (Cincinnati Public, West Virginia) seem to include the original portfolio
References:
Howes R-408. Dornbusch OH-242. America on Stone, p. 170.
No images available for this book.
Publisher: Cincinnati: Ehrgott, Forbriger & Co
MLA
Roesler, J. Nep. The Civil War in West Virginia. Cincinnati: Ehrgott, Forbriger & Co. 1862.
APA
Roesler, J. Nep (1862) The Civil War in West Virginia. Cincinnati: Ehrgott, Forbriger & Co.
Chicago
Roesler, J. Nep, The Civil War in West Virginia. Cincinnati: Ehrgott, Forbriger & Co. 1862.
Related Books